Why every PE firm needs a chief information officer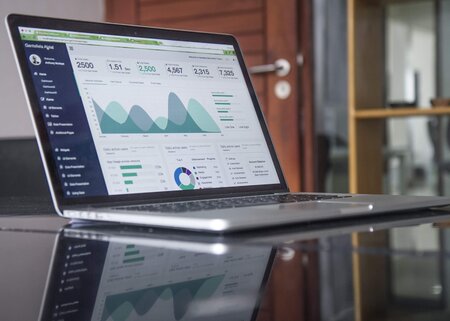 Adam Gates, Head of Odgers Connect, explains why a growing cohort of private equity firms are seeking out chief information officers.
A growing sentiment within private equity is the belief that the majority of organisations are becoming technology based. As true as this may be, it is probably more accurate to suggest that the majority of organisations are becoming data led businesses. It is because of this shift to become digitally mature and the need to leverage data to drive value, that the in-house CIO is now a sought-after leader in the PE industry.
Deal making was once considered 'an art'. Investment officers would approach potential purchases based on gut-instinct and past-experience. Now however, it's considered a science, with data-led decisions and analysis. In fact, information is of such importance to the PE industry that Blackstone became one of the most recent PE firms to expand its data science capabilities with the aim of improving its ability to win deals and to help manage portfolio companies post-deal.
The role of the CIO in all of this, is first, to use technology and data to conduct pre-deal due-diligence, and second, is to leverage technology and data within the portfolio companies to drive greater value creation.
Pre-deal due-diligence now includes everything from an understanding of the company's market share and industry health analytics, to building models of growth prospects and mapping risk. The ability to leverage more detailed information and greater sums of it, makes this far more accurate than historical financial engineering. Bringing this information together to create a picture of the prospective organisation or organisations is a pivotal role the CIO now plays in the purchasing decision. Importantly, the CIO can make a value judgement of portfolio companies based on their 'digital maturity', which then influences the digital strategies implemented after purchase.
Post-deal, the CIO ensures the portfolio companies are implementing digital transformation strategies aligned to driving value and decreasing operating costs. Their role will involve gaining an understanding of the end-to-end processes of the portfolio companies and building bespoke strategies that achieve growth. This can also involve hiring and developing heads of technology for those portfolio businesses, creating a technology-led management structure to maximise the value generated by those organisations. Increasingly, the CIO role is viewed within the scope of return on investment and if it's a permanent position, the role is measured against value creation.
However, that's not to say that the role needs to be permanent. Increasingly PE firms have sought independent professionals with backgrounds from the large tech consulting firms, aligned to the CIO agenda, to scope out and advise on post-deal technology and digital roadmaps. This is a perfect option when in-depth subject-matter expertise is required for driving value creation in specific sectors, such as pharmaceuticals, chemicals or engineering. In this situation it is not uncommon for a permanent CIO sitting in the PE firm to be supported by a cadre of independent consultants overseeing the digital transformation of specific companies within the portfolio.
The private equity landscape is changing. Hold periods are often anywhere between 5 and 10 years, and post-deal transformation requires more impetus from the investing firm(s). It's meant that the goalposts have shifted from generating asset value to generating profit. The CIO leading pre-deal and post-deal digital transformation, coupled with in-depth sector expertise, is now a core enabler of the profitability objective. What's more, as capital growth increases as a result of profitability, digital transformation also indirectly reduces hold period length. This is why the CIO, be it permanent or independent, is now a critical hire for the PE industry.
For more information please contact Adam Gates.