What the acceleration of business pace means for the consulting market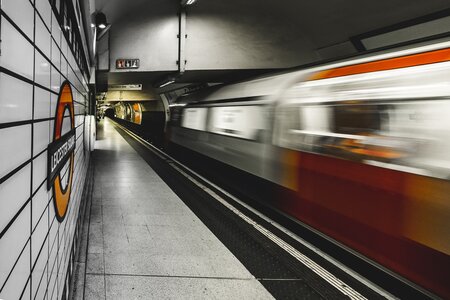 Alasdair Ramage has been a buyer, and on both sides of consultancy delivery: big four and an independent consultant. Looking at the pros and cons of both, he explores the shifting trend in the management consultancy market
The pace of change and development across the business landscape is accelerating at a blistering pace. Products and technologies reach significant milestones faster than they ever have and traditional markets – once dominated by a handful of industry giants – are increasingly seeing their territories divvied up by disruptors.
For a snapshot of this accelerated pace, one only needs look at the time it now takes for products to reach landmark user adoption. It took the telephone 75 years to hit 50 million global users; it took the angry birds app a mere 35 days. Within two years of launching in London, Uber had successfully disrupted the taxi industry with 15,000 drivers on the roads and Amazon's fledgling streaming service – Amazon Prime – has shaken up the sports-media industry and will as of next year, livestream 20 Premier League matches.
Organisations now place a premium on speed and adaptability to change; the consulting market serves as a microcosm of this broader trend in the business landscape. Organisations hire consultants based on specific needs and these needs tend to fall into three categories:
Strengthening the existing business through bottom line consulting. Expertise is provided in the areas of business efficiency, regulatory compliance and the sale of non-core assets and capabilities.
Enhancing strategic performance through top line consulting. Expertise is provided in the areas of corporate strategy to position for growth markets, operating model reforms such as mergers and acquisitions, and strengthening the customer offer through the delivery of new products and services.
Buying an implementation team for programme delivery. Typically a management team is provided for bulk skills or to access volume resources across dispersed geographies. 'Resource pyramids' are often used with a few skilled senior advisors bulked-out by surprisingly expensive junior analysts.
The big consultancies are successful because they hire and develop talented individuals and standardise and scale their services. Both buyer and provider benefit when the consulting need fits into the standardised model of service; proposition development in one large firm came with a threshold of $50million a year to warrant investment. This method-driven approach aligns to bottom line consulting, where the diagnostics, tools and reports for efficiency and regulatory compliance are common across markets.
Organisation survival increasingly depends on agility and uniqueness, making this standardised-model consulting ineffective. Businesses need differentiated strategies and distinct customer propositions, drawing on consulting outside the traditional textbook. This is a growing space for the independent consultant.
Many independent consultants rise through the ranks (and often the 'talent schemes') of the big firms. A recurring theme is that they no longer want to conform; imagination and creative edge don't sit well with the 'land and expand' and 'partner profit over client value' big firm incentives. Rather than retrofitting client issues into standard solutions, the independent consultant has all the skills AND can properly listen to a client's needs. This offers a genuinely neutral perspective and is often coupled with an appetite to coach and build client capability.
Independence offers a level of flexibility that the big firm consulting pyramids cannot match. This aligns brilliantly to the buyer-side need for agility. Indeed, recent research from Odgers Connect has found that flexibility is the primary reason businesses are choosing to engage independent consultants over the traditional brands.
The traditional management consultancy firms are the 'safe bet', offering tried and tested methods of support and are a sound option if your problem fits their solutions. However, adaptability and independent, alternative thinking are driving the growth of independent consulting, which already accounts for one-fifth of UK's consulting work.
About the author
Alasdair Ramage is an independent consultant with almost 20 years track record in regulated sector transformation. He's worked within large and small consultancies, and in 'client side' director roles for strategy and for transformation. At the moment he's helping 'fast start' a £100m company to operate English prison maintenance, necessary because of Carillion's collapse.