The winning mindset for business leaders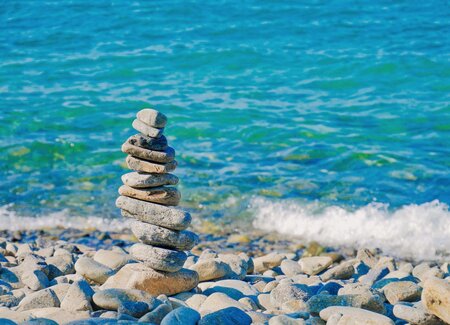 Paul Smith, Client Partner at Odgers Connect explains how business leaders can achieve a winning mindset
Leadership is a commonly discussed topic with an ongoing debate around the traits and attributes that make a successful leader. In the world of consulting we talk to business leaders every day, whether that's the independent consultants in our network or the chief executives and managing directors we connect them with. No two are the same, so is there really a formula for greatness? At a recent dinner event hosted by Odgers Connect, Jeremy Snape, former England cricketer, sports psychologist and the Managing Director of Sporting Edge, discussed the psychology of success formulated from the insights of the some of the world's most renowned leaders, from sports stars to heads of corporate giants. It's a mindset that he argues is something all business leaders can adopt; here's what he had to say.
Future planning falls in to any leader's remit but in today's highly disruptive markets, focusing on the right timeframes is critical to the success of an organisation. A medium-term outlook, where you're concentrating on what needs to happen in the next 2-3 year period, allows you to build an agile business capable of reacting to, and overcoming, the rapid change that's become so increasingly common.
Jeremy stressed the importance of building this into your company culture. Managers are often too focused on delivering short term results, which can come at the cost of innovation and flexibility. Organisations that flex between delivering short-term results and realising the long-term vision are far more likely to adapt to different pressures and overcome adversities. You should be asking your senior managers to put aside 2 hours of their week to take a step back and consider things like the organisation's operating model or its strategic direction.
Technology is now inextricably linked to the future progress of an organisation and, Jeremy argued, is something you should align with your medium-term outlook. He said that leaders need to be considering the technology trends that are likely to disrupt their industries over the next 3 years and how they can utilise these for their organisation. Asses the human resources you currently have and ensure that your workforce planning includes the necessary skills to adopt these technologies. Many organisations are risk averse to implementing new technology; however, according to Jeremy, "the mindset of a business leader should be open to experimenting with them."
Coinciding with the medium-term outlook is the ability to build a stress response that can switch between periods of normality and short-term pressures. Business leaders need to thrive under pressure, but how you manage stressful situations yourself and across your team are critical. Stress is an animalistic reaction to a novel situation or an immediate state of unpredictability. In a business environment, these situations are common and generally interspersed with periods of downtime. For a leader, Jeremy said, it is vital to create a calm microclimate during this period of downtime.
It's important to focus on reducing stress levels during this recovery period. However, equally as important is the ability to manage the elevated perception of the challenge during the time of stress, whether that's a business pitch, client meeting or board review. If you don't do this, both you and your team lose their connection to the bank of confidence built up from previous similar experiences. It's something that translates directly from the world of professional sports, and as a leader, Jeremy argued, "your role is to bolster your team's coping skills and act as the rationaliser in times of duress."
At the same time however, you need to be able to admit that you don't have all the answers. It's important that you don't isolate yourself and make a point of involving other people in your decision making. A common mistake leaders make is thinking that they need to create a perception of themselves as god-like, capable of answering every question and solving every problem. Apart from being hard to maintain, it's a state that prevents your team from growing more able and confident. By involving those around you, you make them feel valued and enable them to take control by facilitating their own decision making skills. What's more, you relieve yourself of the stress of taking on too much. It's a fine line between being a pillar of strength and an architect who shapes those around them into a highly effective team.
At a time when technological and political upheaval is affecting almost all industries, the winning mindset put forward by Jeremy is an effective route to successful leadership. His methods of reacting and adapting to change are important considerations for sustaining high performance in organisations during periods of disruption.