The rise of data analytics as a driver for growth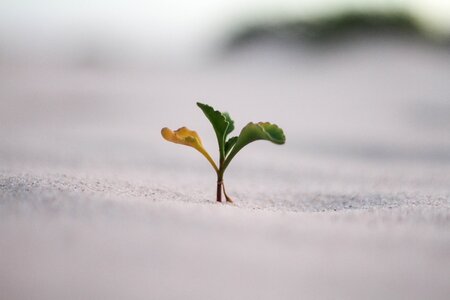 Odgers Connect is the leading provider of top-tier independent management consulting talent. We talk to independent consultant Jon Tippell on the rise of data analytics as a driver for growth.
Biography
Jon Tippell has a management consulting career that spans more than ten years and an academic background in Computer Science. He spent eight of those years with Oliver Wyman in its Consumer & Industrial Value Transformation division where he set up Oliver Wyman Labs, a specialist data analytics practice.
Since becoming an independent consultant in 2015, Jon's client engagements have come from across the economy, with a predominant focus upon consumer sectors. He draws on a deep experience in the fields of commercial, finance, policy, product management, technology architecture, data modelling, analytics, and software engineering.
What is your objective as an independent consultant?
"My work is all about engaging business leaders to drive commercial growth through better use of their data assets. I support consumer orientated organisations – in retail, e-commerce and beyond – and help them to set up their data for effective use, to unearth hidden information, and to embed insight into making better, faster and simpler decision processes."
What sort of projects are you supporting now?
"A good example is the project I recently completed for the CEO of a major FTSE 250-listed company. The new CEO felt that some of the firm's decision-making was unclear and inefficient. He wanted to use data to provide greater visibility upon his commercial, financial and operational decision-making and hence discover what needed to be done to achieve the leadership's desired outcomes. The response focused on changes that would drive stronger economics, customer experience and front-line staff engagement."
What is the key to making a success of data analytics?
"Success in data always demands a multi-disciplinary approach. You need to tackle the problem with a well-structured response that reaches right across the organisation. The main challenge I come across is helping firms to grip and gain value from their data assets, which are often siloed in many areas across an organisation. By getting hold of all that information, they can start using it properly to make more informed decisions."
Why are so many businesses looking to independent consultants for support?
"I hear time and again from clients that they are looking for more experience from their consultancy teams. They clearly want to tap into external experience and sometimes they can't get that from the more junior consultants that they come across in the larger firms. For example, I recently had to help a client rework a project because it wasn't delivered to a high enough standard by a junior consultant – experiences like this are evidently all too common."
What is the main challenge that will shape the future of data analytics?
"Data is like a tidal wave that keeps coming. A decade ago, you could afford to not keep up with the competition. Now, data is the foundation of high quality decision-making and you would ignore it at your own peril.
"But, keeping up with the latest demands of data analytics and achieving its potential are difficult, particularly as many board rooms get bogged down with GDPR compliance. Those that will succeed in the coming months will be the ones that can still ensure compliance, which is important, but also keep exploring new ways to capitalise on data."


And finally, why did you choose the Independent Consultant career?
"I find it immensely rewarding to help my clients to achieve their objectives. Independent consultancy allows me to focus upon the situations where I can best apply my capabilities in data analytics, structured problem solving, and broader consulting toolkit and hence be most impactful. This in turn enables me to build highly trusting relationships with my clients, who know through experience that involving me will enable them to reach their goals."
For more information, please contact Adam Gates.