The rise of agile advice in the banking sector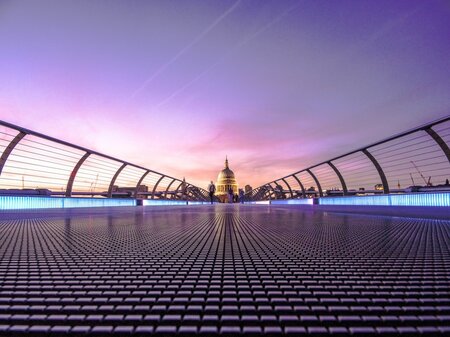 The financial services consulting market is worth £2.3 billion in the UK, and demand is growing. We talk to independent consultant Bruce Murray about the banking sector's search for strategic advice from beyond the Big Four.
Biography

Bruce Murray started his career in investment banking and spent 12 years with some of the industry's biggest names. After completing an MBA, Bruce took the plunge into management consulting with Capgemini and spent 10 years with the firm before becoming an independent consultant in 2010.
Since then, Bruce has specialised in corporate strategy and transformation programmes, working for a range of financial services firms, including several major retail and commercial banking institutions.
What sort of projects have you worked on?
"I've worked mostly on long-term strategy projects, which can be anything from creating a market strategy for a leasing proposition to a three to five-year strategy 'refresh' for private equity portfolio companies. I've been involved in helping companies use technology to meet customer needs, via CRM systems, and also M&A activity, prior to and post-integration. A recent example was a transformation role for a global publishing company, where I was tasked with reorganising its structure, from design to implementation across revenue generation, and back office operations ahead of a potential merger."
What transformation challenges are banks facing?

"The market is cyclical. Banks are always either going through one of two stages, cost-cutting or growth. For about the past five years, banks have been focusing on growth, and how they can improve their relationships with customers. There are three interconnected challenges they face as part of this, which are each fuelling demand for consulting strategy advice.
"The first is digitisation, and the move to omnichannel, as apps, online and mobile banking are all now interlinked. This has led to the growth of fintech firms and start-ups across the sector, shaking the oligopoly of the high street banks. Banks are now having to invest in tech, or acquire and partner with fintech firms out of a strategic need. HSBC's announcement to use blockchain technology in its trade finance operations is a significant move. However, those that do merge with fintech firms need strategy advice on how to bridge the cultural and structural divide between the two.
"Evolving customer needs are also a major strategic concern. There's a real change in the millennial approach to banking relationships, which relies less on loyalty and family ties. Competition for customers will only increase, and platforms like Facebook and PayPal could soon be carrying out banking functions. Banks need to respond, or risk being left behind.
"Finally, regulation is also an area where consulting advice is common. Banks are struggling to make as much profit as they need to, held back by regulatory burdens and there's a real need for capital replenishment. The threat of cyber security is also growing, and banks needs to be on top of this."
Why are banks, and other financial services companies increasingly turning to independent consultants, rather than traditional firms?

"Innovation and strategy are both big challenges for banks at the moment. Going to the larger firms is much more expensive, and there's no guarantee that you'll get what you need as its often an 'out of the box' solution.
"Independent consultants can support firms along the way and it's a much more agile partnership. You can work on your own, or there can be two or three of you at the same time, which gives you the flexibility to deliver innovative and impartial solutions.
"This impartiality is even more useful in a bank, where you can have several projects or developments competing with each other for investment and resources. As an independent consultant, you can objectively decide on priorities, and carefully manage trade-offs between different managers."
And finally, why did you choose the Independent Consultant career?

"I'd reached the point in my career where the next step was to become a Partner. To do so would inevitably mean taking a step back from the client-facing, and problem solving side of work I was doing on a day-to-day basis, which I most enjoyed. I decided that by becoming an independent consultant, I'd have more control over my career and get to spend more time implementing the strategy I designed, rather than being drawn into sales."
For more information, please contact Adam Gates.