The age of independence: The rise of independent consulting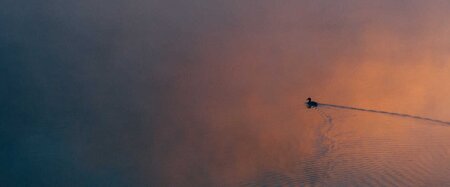 The world of professional services and in particular management consulting has long been known for hiring top graduates by offering lucrative career paths. Yet, the path to high earnings comes at a price. All too often the sacrifice is a social one and the abandonment of any semblance of work-life balance. However, increasingly, high achieving consultants are eschewing the corporate world to design their own career paths by becoming an independent consultant.
Barry Trout, a former Boston Consulting and Oliver Wyman Consultant, is a good example of this sea change. He says: "As an independent consultant, you often get the chance to operate at a more senior level… I don't think many paths would have given me the experience that I've already had in my career." While senior engagement is one driver for Trout, he also highlights professional development, financial reward, and lifestyle as three other key factors. "As an independent consultant, the constant arrival of fresh challenges helps to keep my skills and experience relevant. At the heart of it all, I'm an entrepreneur. When I'm off placements, I dedicate my time to a business I founded and I can also carry out my Non-executive Director commitments."
A fundamental shift is taking place in how consultants themselves want to work and how clients want to purchase their expertise
Tracey Barr, who worked at L.E.K and Arthur Anderson, has similar sentiments. "After 20 years of working in consultancy and general management roles, many spent at a senior level with a focus on healthcare, I chose to become an independent consultant. I was attracted by the freedom, flexibility and choices that independent consultancy gives me in relation to the types of projects I work on, the clients I work with, how much I work and where I work. I've now been working as an independent for more than 10 years and those are still the things I personally feel differentiate it from working in a traditional firm."
So lifestyle flexibility, professional variety and development as well as financial remuneration can all be increased by working independently. Adds Trout: "The independent consultancy lifestyle essentially gives me the best of both worlds and means I am not just tied to one business."
In the beginning
The global consulting industry can trace its roots back to the post-depression market of 1930s America following regulatory change within financial services, particularly Glass–Steagall.
The UK consulting market grew quickly with the arrival of US firms in the 1950s and the development of technology and management skills; today it is worth around £9 billion and employs more than 80,000 consultants.
Consulting firms such as McKinsey, Bain, The Boston Consulting Group, Deloitte, and PwC rank amongst the most prestigious business brands with intense competition for places from the brightest graduates around the world. Their training schemes and pay incentives are as famous as the grueling travel schedules. Their collective reported financial results for consulting firms continue to outperform wider markets achieving growth of seven, eight and 8.4 percent in 2012, '13 and '14, respectively, in the UK alone. Consulting has remained immune from change for so long as so often the process involves sending extremely intelligent outsiders into a company to advise and add insight that the company itself lacks - making a full judgment on value versus cost difficult.
However, even with brand strength, financial performance and an oversupply of aspirational graduates, significant disruptions are affecting this most opaque of professional services. At the heart of this change lies a fundamental shift in how consultants themselves want to work and, of equal and complementary importance, a change in how clients want to purchase their expertise.
Disruption hits consulting
Just as the legal industry was first disrupted by the advent of the in-house General Counsel and the publishing industry was changed forever with technology and the internet, so the consulting world is being irreversibly shaken up.
While this change is less high profile than the effects of 'disruptors' in other industries (Uber and Airbnb to give two oft-cited examples), Clay Christensen, of Harvard Business School and formerly BCG believes that "the full effects of disruption have yet to hit consulting, but it's just a matter of time".
Various pressures are accelerating this change, not least a more cost-conscious procurement of services by companies around the world. In addition to this, the democratization of data access and a desire from clients to engage predominantly with senior members of the firm rather than bright graduates learning on the job and fulfilling utilization quotas (percentage of time they are 'on project') are all highlighting the benefits of independent consultants.
What makes this particular change different is that new competition is coming from the experts hired and trained by the traditional firms themselves.
This makes it hard to sell against without devaluing their own quality.
Gaining traction
The United States is home to 53 million people who classify themselves as 'independent' or 'freelance'. Multiple industries around the world have embraced the independent dynamic.
Lawyers in New York or Singapore who do not wish to work full time for a firm find work through Axiom. Silicon Valley's brightest software developers no longer automatically beat a path to Google or Facebook but turn to 10X for their next project.
This trend, driven by a lifestyle desire across various sectors and geographies, has found success with purchasers of these services and has started to gain significant traction in the UK and Europe, too.
The practice of management and strategy consultants 'going independent' started around 15 years ago but has leaped forward in the last five years. The UK's Daily Telegraph newspaper recently identified Odgers Connect as a new player in what it terms the 'gig economy' joining established firms in the provision of consulting services by matching freelance experts with jobs. Many also see the benefit of selecting companies or functional areas to work in which help them develop a portfolio of work.
There are others who do this to fund a personal project or start-up that they would not have the time to complete while also wrestling with a corporate career. Finally, earnings are often two or three times that which would be available if working for a firm. An increase in work and life balance, more holidays, greater choice of the work one takes on plus a larger pay cheque. What's not to like?
Clients, in turn, see the huge benefit through experience, flexibility and value. They are no longer serviced by a firm's 'pyramid' with armies of young associates, but by senior experienced experts who have the track record to deliver.
They can choose who they engage with to critically assess or sensitively transform their organisations and ensure a cultural fit to increase effectiveness. Finally, it is much easier to discern value when the levels of experience and cultural engagement are higher, and the cost is lower. It's not just the consultants who feel the immense benefit.
Asia next?
While independent consulting is a growing practice in the US, the UK and much of Europe it is yet to find popularity in Asia. This, however, is only a matter of time given the value placed on consulting, the growing presence of the traditional firms in the region and increasing cost control and procurement practices across emerging markets. The US consulting market was worth $50 billion in 2015 with 10 per cent growth forecast for 2016. Compare this to a market of $3.2 billion in China with eight per cent growth expected in 2016. The scope for growth is clearly significant.
So where does this leave the traditional firms? Chris Preston of Odgers Connect says: "Independent Consulting is driven by strong social forces that fundamentally change the way people want to engage with their employers and earn a living. Rather than fight against it consulting firms need to adapt and realise that significant proportions of their workforce will be flexible or part-time in the near future."
There appears to be little slowing in companies purchasing consulting expertise and knowledge but the people who are providing these services will be balancing their lives very differently from previous generations.
Five key reasons why companies use independent consultants.
They:
Are more experienced and senior than equivalent resource from traditional firms
Invariably have direct experience of working in relevant industry roles
Are a more flexible resource and can be used as a 'plug and play' solution rather than the full suite offered by traditional firms
Are often more pragmatic and objective in their work and don't have to balance loyalties to their corporate employees
Are more personal in their approach and often 'go the extra mile' as their reputation depends on successful outcomes
Five key reasons why consultants 'go independent':
Lifestyle and work/life balance
Money
Allows them more time to dedicate to a passion project or start-up
Enables them to build a portfolio of different projects
Exposure to different industries