The 3 pillars of a successful digital transformation project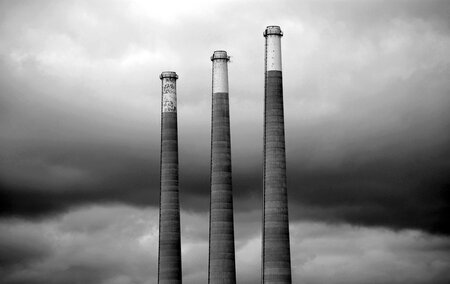 Following our recent digital transformation breakfast, Adam Gates, Head of Odgers Connect, looks at the three cornerstones of a successful digital transformation project
Amongst senior leaders, the phrase 'digital transformation' can induce a diaspora of feelings; anywhere on the spectrum between hopeless trepidation to outright bewilderment. With such a precarious starting point, it's no wonder that industry figures put the failure rate of digital transformation projects at 70%, with some industry leaders suggesting this is even as high as 95%.
How then, should businesses avoid the many pitfalls of large-scale digital change programmes? Last month we invited a cohort of digital experts to our transformation breakfast event to discuss the challenges companies faced when implementing digital transformation and how they could overcome them. Here are the three pillars of success every business should be guided by in their digital transformation journey.
1. Where you start from is everything
When it comes to digital maturity amongst businesses, there is a continuum of familiarity and capabilities. However, a common theme almost all senior leaders share is a sense of fear that stems from a lack of understanding about how to digitally transform their organisation. It means that companies do not ask the right initial questions and often start the process of digital transformation with where they want to be, without a real understanding of how they're going to get there, or if they even can get there.
What's more, a good proportion of organisations will pay lip service to digital transformation until a market disruptor comes along and forces them to take it seriously. At this stage, they're scrambling to keep up and are making reactionary decisions that take programmes in unachievable and costly directions.
Businesses need to take the time to fully assess their current starting point and avoid rushing into the investment stage with only an outline of the proof of concept. The general sentiment amongst independent consultants who work with organisations on defining the initial stages of a project, is that the problem they've been brought into solve often needs to change – something that can ultimately ensure the digital transformation achieves its intended result.
2. Do not underestimate cultural impact
Another recurring theme is the underappreciation of cultural change in the digital transformation journey. Many independent consultants found that senior leaders don't plan far enough in advance or even consider the impact digital transformation will have on their company's culture.
The biggest impact digital transformation will have is on the way your employees work; roles and even whole functions are likely to change irrevocably. Critically, it's these employees and functions that are going to be affected by digital transformation that are the ones a company will need to help drive the initiative in the first place.
This will be a challenge in and of itself as what made these people successful in the first place is often what will be transformed by the change programme. Whilst this is likely to lead to resistance, the success of a digital transformation programme will hinge on the engagement of the organisation's various functions.
Able to work much closer with internal teams, this is a sweet spot for independent consultants who can offer real value to organisations by helping facilitate cultural change on the ground, mentor internal teams and provide that all important knowledge transfer.
3. Digital transformation is a journey of continuous improvement
Throughout the course of a digital transformation journey, there is often a conflict between the long-term vision and delivering short-term results. The two should in fact run in tandem. Digital transformation should be a continuous improvement cycle to stay one step ahead of the competition, with the long-term vision including short-term tangible objectives.
With this in mind it's important to quantify return on investment – whether this is cost reduction, growth or innovation – as well as continuously declaring small victories. This will help the digital transformation journey stay on schedule and avoid fatigue by delivering change in lumps, rather than waiting for the 'big bang' moment that may never come.
To truly stay ahead of the competition and become an industry leader, firms should implement a continuous improvement cycle where radical change is followed by periods of optimisation. This agile approach to digital transformation lends itself to the independent consulting model, where highly-experienced individuals can be broad on board for a fixed period of time to advise and deliver on key aspects of the cycle.