Taking Responsibility for the New World of Work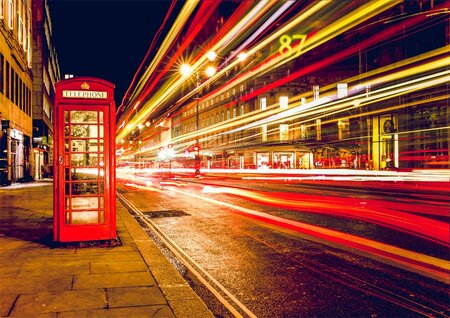 Changes in society's attitude toward the workplace, technological advances and growing numbers of freelance marketplaces are all giving people more choice in how, when and where they work.
However, the rapid growth of this 'gig economy' has created many questions around what it is and who is responsible for it. Businesses globally are struggling to adapt and it is clear that to manage the growth in independent working they need to answer these questions whilst adopting technology that provides the necessary visibility and control.
Removing misconceptions
Media confusion creates a negative impression of the gig economy, where all types of independent contractors are often homogenised under the banner of 'precarious workers' who are victims of exploitation with unsustainably low wages and no benefits or employment rights.
However, it's simply not possible to lump everything under a single 'gig economy' label - there are clearly too many differences for it to paint an accurate picture. For example, a self-employed strategy consultant is not the same as a freelance designer creating logos for a fixed price, who in turn is very different to an Uber driver.
It is important for organisations to define the type of independent professional they engage with before they can determine who is responsible for managing them fairly and effectively.
Technology adoption
Once an organisation has a clear understanding of its independent talent, it needs to utilise the right tools, technology and processes to allow the relevant business function to manage it effectively.
Technology exists, and is widely adopted, for other areas of the workforce. Permanent employees are acquired by ATS platforms, neatly onboarded and managed by HRIS and agency temps are governed by Vendor Management Systems.
It is only quite recently that Freelancer Management Systems (FMS) have become available to act as a 'central point of truth' for the direct contingent labour segment (freelancers, consultants and SoW engagements) and more importantly, integrate them into the end-to-end workforce.
With an FMS providing accurate management information on spend, compliance and utilisation, better resourcing decisions can be made. An FMS also provides a consistent, approved onboarding process for every freelancer engaged by an organisation. For example: standard identity checking, contract and NDAs, H&S questionnaires.
Who is responsible for gig economy 'problems'?
The investigations to answer the "how much are we spending on freelancers?" question, inevitably lead to other difficult questions around the number of freelancers, consultants or SoW service providers. These include issues around inconsistency in rates, security access and regulatory risk - often without a clear understanding of who is best placed to answer these questions.
Brand Hall Group's 2017 Contingent Workforce Study shows, in larger organisations, the sourcing and management of contingent workforces predominantly resides with procurement teams rather than HR.
This is problematic for two reasons: Firstly, it indicates hiring decisions are being made by business units and line managers, without complete oversight of an organisation's resources and talent strategy; Secondly, it clearly shows contingent workers are utilised in a different way to traditional employees.
Human Resources, already responsible for acquiring, onboarding and managing an organisation's traditional employees are the logical choice for handling the increasingly important impact the gig economy has on its workforce for a number of reasons:
Impact on overall talent strategy
True strategic workforce planning can only happen with complete end-to-end visibility and control over acquisition, retention and utilisation for all modes of engagement.
Tools and technology
HR departments are equipped with the right tools and technology. HR tools such as Vendor Management Systems and HR software perfectly complement and integrate with technology like Freelancer Management Systems.
People are people regardless of employment status
HR have a proven track record of understanding, planning for and delivering on the needs of people - something that is infinitely more nuanced than an average procurement RFP could account for.
The time is right to make the most of an 'extended workforce'
With the growth of this working segment and the increased regulatory pressure on non-employee engagements, organisations across all sectors need to take responsibility and get on top of the situation. Now, with the advent of specific technology to manage this growing part of the workforce, the time is right for companies to not only address the associated risks but also to take full advantage of the wealth of independent talent that is available.
Written by Jonny Dunning, EO of TalonFMS
TalonFMS is a software platform for companies to manage their freelance, consultancy & SoW engagements.