Sector spotlight: what are manufacturers turning to independent consultants for?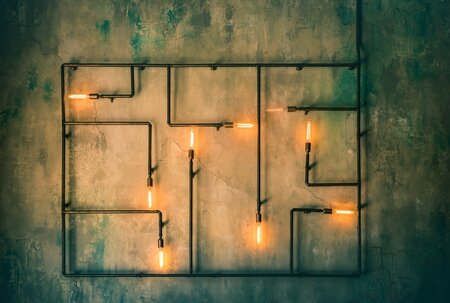 Adam Gates, Lead Principal at Odgers Connect explores the types of consulting expertise increasingly sought after by manufacturing and industrial companies.
Findings from our latest research into the European consulting market highlight the business areas manufacturers are typically calling upon independent consultants to support them in. Chief amongst their needs is operational improvement and cost reduction, with this being cited (27%) as the most likely area for manufacturers to use an independent consultant. This was followed closely by digital transformation (24%) and upgrading legacy technology (22%).
With manufacturers increasingly turning to independent consultants for operational and technology related needs, it should come as no surprise that these were two business areas that manufacturers felt independent consultants trumped their corporate consulting counterparts. 62% of manufacturers thought independent consultants delivered a higher quality of work on technology projects, whilst 54% of manufacturers thought the same of operational improvement work. This is primarily due to the seniority and depth of expertise of independent consultants, versus relatively junior teams deployed by the mainstream consultancies.
Tom Legard, a Partner at Odgers Interim and Head of the Industrial Practice, told me, "functional and supply chain improvements are ongoing priorities for many manufacturers with a steady stream of facility relocations, supply chain transformations and functional turn-arounds across the board. As the need to upgrade legacy IT systems becomes more prevalent, there's also a demand for CIO agenda expertise. It's these kind of planned budgetary and change implementation projects that are now synonymous with an independent consultant's work in the industry."
That is not to say that independent consultants have a monopoly over these functional areas. Unlike many other sectors whose primary use of traditional management consultancies is to meet internal capacity shortages, manufacturers' main use of these firms is for regulatory work (33%), digital transformation (33%) and upgrading existing technology (33%). Despite providing a higher quality of work in these areas, independent consultants still face tough competition from established management consultancies that continue to be perceived as a safer bet.
Our research, which surveyed 250 board-level executives across large enterprises in the UK, Germany, the Netherlands and Switzerland, also looked at the different working styles of independents and traditional firms. It found that flexibility (46%) was the primary reason for manufacturers to turn to an independent consultant over a traditional management consultancy. With a greater need for flexibility (59%) being cited as the most significant driver of change in manufacturing firms, it's safe to say that the preference for independent consultants over large firms owes much to the growing trend towards flexibility in business models.
Commenting on this, Tom said, "the ability to adapt to political and economic fluctuations is a sought after trait amongst manufacturing firms who are looking to become more flexible and not tied to a single business model. There is also a growing awareness of the cohort of highly-experienced independent consultants at hand to meet these requirements for more agile ways of working."
Although there is a clear shift in the consulting buying behaviour across the manufacturing industry, independents still have to contend with the perception that hiring a traditional firm offers greater quality assurance. The main factor deterring manufacturers from hiring an independent consultant was therefore the lack of quality control (43%).
'Nobody ever got fired for hiring a big-four' is a sentiment often wielded by executives deliberating between a traditional management consultancy and an independent consultant. However, with management consulting firms frequently employing 'land and expand' tactics that result in costly returns, manufacturers are increasingly turning to independent consultants as a more efficient, flexible and cost-effective option, especially when there are firms like Odgers Connect providing the quality control and assurance.
For more information, please contact Adam Gates or one of the team on 0207 518 2629