Sector Spotlight: Consumer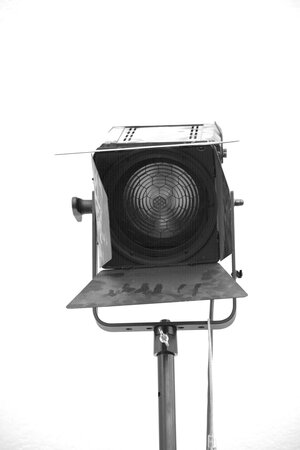 Consumer Goods: the Big Squeeze
For US giant Kraft Heinz, the recent takeover bid for Unilever seemed logical. Not only does the Unilever food portfolio complement Kraft Heinz, but its home and personal care brands would take the US business into new markets. This is not exactly radical innovation, but it clearly appealed to shareholders on both sides of the pond. The speed at which Unilever rejected the bid, conducted a strategic review, and announced plans to improve shareholder return, is telling. This was a major wakeup call and highlights some of the ongoing challenges for consumer goods businesses.
So does this mean innovate or die? Maybe, maybe not, but there is absolute pressure on consumer goods companies to innovate or risk losing market share, or worse, get taken over à la SABMiller. In a recent Odgers Berndtson interview with Unilever's Chairman, Dr Marijn Dekkers, he highlighted "the challenge is to continue to innovate and continue to be very meaningful to consumers. And from a competitive point of view to stay current in the context of industry trends; …more local products, for either more premium or more affordable products, for more 'natural' products, or for new business models based on digitisation… the landscape keeps changing and you have to continue to adjust by having an innovative portfolio and by exploring alternative ways to reach consumers". The summary seemed to suggest businesses like Unilever are being squeezed, by shareholders, by new niche entrants to the market, by changing consumer behaviours and by global market uncertainty.
This throws up a number of challenges for consumer goods businesses: how do they balance the need to operate on a global scale and yet still provide a local and tailored product offering; how do they innovate their product lines to compete with the niche providers, especially in the rapidly growing health and wellness sector; how do they effectively digitise their business to get closer to the customer, potentially therefore cutting out the retailers.
All of these innovation based questions need to be aligned with the need to cut cost. In a recent Deloitte survey, cost reduction came out as the top strategic priority for UK businesses, as it was in 2009 amidst the financial crisis, ahead of top line sales growth and product innovation. In the UK boardrooms, it seems there is more focus on the short term, ensuring businesses are lean, efficient and fit for purpose to thrive in uncertainty, than looking at longer term growth and innovation initiatives. This is despite overall revenues continuing to rise and instead, possibly reactive to the recent political events such as the US election and Brexit. This defensive and possibly short-term view can often be disruptive unless managed carefully.
How therefore, do consumer goods companies simultaneously execute cost reduction initiatives as well as invest in innovation for future growth? It would seem the two are required to be intrinsically linked in order to build the platform for future growth. Whilst this seems paradoxical, it would seem any cost efficiency strategy would need to pave a way for future growth, for example using saved capital through efficiency programmes to fund future innovation initiatives. Digital and automation have a major role to play here, so strategies that incorporate cost reduction, embedding digital platforms and innovation, will surely win.
For consumer goods companies therefore, innovation and cost reduction might seem opposing initiatives, but with the right strategy, a harmonious balance can help support future growth, providing these initiatives are implemented by the right experts of course!
For further information on how Odgers Connect and its network of leading independent consultants can help answer some of these questions, please contact Adam Gates.