Retailers turn to independent consultants over traditional consultancy firms for critical expertise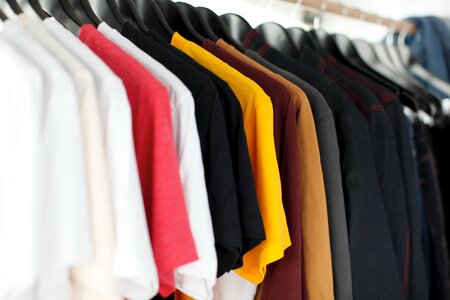 Our latest research has revealed that the majority (37%) of retailers are turning to independent consultants over traditional management consultancy firms for the specific expertise they can offer.
The research, which surveyed 250 board-level executives across large enterprises in the UK, Germany, the Netherlands and Switzerland, found that only 19% of retailers would rely on a traditional consultancy firm for specific expertise, whilst the majority of the sector would seek out critical skills from independent consultants.
When looking at the need for specific expertise, there are a number of in-demand areas across the retail sector. The most common services retailers look to independent management consultants for are financial management (24%), risk and regulatory work (21%), enhancing existing technology (21%) and sales and marketing (21%).
However, only 6% of retailers would use an independent consultant for corporate business strategy, suggesting that this is still the heartland for the top tier strategy firms. 38% of retailers are turning to mainstream firms to lead business transformation projects, where the 'Big four' can offer scale and depth of consulting expertise.
When it comes to large business strategy projects, there's still an attitude of 'strength in numbers' and 'brand reputation' associated with the well-established firms. However, key areas such as financial management, risk and digital technology are now falling into the territory of independents, with retailers valuing the in-depth expertise, flexibility and objectivity that an independent professional can bring to the business.
When asked why they would choose an independent consultant over a traditional management consultancy firm, almost half (48%) of retailers cited flexibility as the primary reason – a factor that chimes with many other sectors.
What's more, when it comes to the quality of work delivered, independent consultants get a resounding approval from retailers. Across the sector, independent professionals delivered a better standard of work than their corporate peers in financial management (64%), risk and regulation (61%) and technology (61%).
With the likes of Amazon disrupting the retail market, many retailers are still on the back foot in the innovation race and are therefore looking for external advice and support that brings immediate impact. Independent consultants offer the perfect blend of flexibility, high-quality work and specific expertise that bricks and mortar stores and omni-channel retailers are increasingly in need of to contend with a new generation of competitors.
Whilst a revolution is underway in the global management consultancy industry, independent professionals still face the age-old problem that traditional firms are attractive for the quality control they offer. If a company isn't happy with the work of a management consultancy, there's the sense of being able to escalate the problem 'up the chain'. Unsurprisingly then, the biggest factor (33%) for retailers in turning to traditional firms over independent consultants is the aspect of quality control they offer.
Using a mainstream firm can often be seen as a safe bet, and if things don't go well, there's a fall guy to blame. However, this sentiment is certainly starting to wane, with more and more retailers looking for a more agile and senior level of engagement, especially with the number of household names going into administration and entering into CVAs.
For further information, please contact Adam Gates.