Opinion: Clients want the 'how' not the 'what'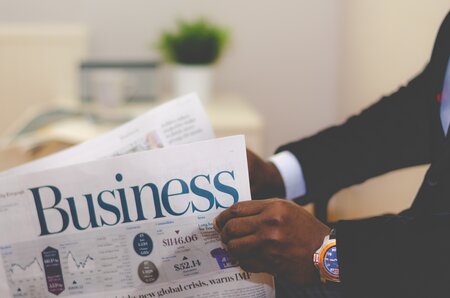 At the recent Berkshire Hathaway annual shareholder meeting, Warren Buffett, arguably the most successful investor in recent generations, was less than positive about consultants: "If the board hires a compensation consultant after I'm gone, I will come back". Glib as he may have been, Buffett has for most of his career, favoured his own management teams, rather than procuring external advisors, be that consulting, legal or financial advice.
However, Buffett does seem to be in the minority when it comes to his view of consultants. Whilst the consulting industry is continually being challenged, there is still hard top line growth when reviewing the global revenues. The global management consulting sector is one of the largest and most mature markets within the professional services industry, and according to data from Source Global Research, grew 7% last year to $133bn. In addition, Plunkett Research data predicts the combined 2017 revenues across strategy, IT, HR, operations, management and business advisory, will top $488bn.
Since the financial crash of 2007/08, there has been a major shift in the consulting industry. Many of the mid-sized firms struggled post 2008, finding themselves in no man's land, without the global scale and brand of McKinsey, BCG and Bain, without the diversification of services of the Big 4, and without the niche and specialist capabilities of the likes of Simon-Kucher & Partners and OC&C. Large consulting firms in recent years have continued to grow, organically and inorganically, with high profile acquisitions of Booz & Company and Monitor Group by PwC (rebranding the firm Strategy&) and Deloitte, respectively, meaning a complete spectrum of consulting offerings, from strategy through to execution. The Big 4 professional services firms have invested heavily in consulting services, with Deloitte, the only one which did not sell its consulting business in the early 2000s, leading the group.
We can therefore see a consolidating yet growing consulting industry, and consultants in general are still in demand across strategy, operations, finance, HR, IT and of course digital. In almost all sectors, consultants who focus on projects that clearly reduce business costs and enhance operating profits are in particularly high demand. Corporate executives are willing to commission new consulting projects, so long as there are clear returns on the investment.
It is the type of consulting that is being acquired that has seen the most change, with a significant shift away from 'blue sky' and hypothetical strategic theory, and more focus on tangible, operational strategies that can be implemented and that are tailored to the client's organisation. What we can start to determine is CEOs and management teams generally know what they need to achieve in their business objectives, but do not always know how to do it. They have evolved their thinking away from the abstract, and more towards the practical. In many cases, the buying stakeholders have a consulting background themselves, which can mean a more sophisticated scoping process and more focus on the deliverables, as opposed to PowerPoint-laden theory!
Much of this change points towards the growth of the independent consulting market. Michael Darby, ex Deloitte Partner and now independent expert in advising on and delivering strategic business transformations explains: "CEOs often look to consultants to address short term capacity and capability challenges and in such situations they need individuals who not only understand the business imperatives and board room agenda, but are able to roll-up their sleeves and deliver tangible results in a short period of time. This requires 'action orientated' consultants with strong leadership and transformation skills who can draw on their deep competency and industry experience to quickly effect positive change". Due to the leveraged economic model of large consulting firms, this makes it very difficult for them to do, and often it's the senior consultants with the depth of expertise who are required to find the next project, rather than deliver the current one. The 'land and expand' strategy of large consultancies has seemingly been sussed out by clients, who are breaking the habit of over-reliance despite consultancies' attractiveness in a changing technology and regulated economic environment.
Inga Umblija, previously a business consultant with Detica and now an independent consultant, adds her perspective: "organisations and CEOs have evolved their understanding of 'strategy'. It is no longer an Ivory Tower exercise performed by a team of consultants that deliver theoretically sound, but not always pragmatic recommendations. Instead, organisations have adopted a more dynamic and agile approach in response to a more turbulent and fast-changing market….largely due to the ever increasing pace of evolution in technology and the disruption this is creating in almost all markets. In this environment, the CEO's role is one of a facilitator for a series of periodic 'design meetings' whereby organisational capabilities are reviewed against a fairly stable over-arching strategy and the practical implementation roadmap is adjusted".
What we are therefore seeing from senior management, is less interest in hypothesis, and more focus on a blueprint for delivery. Umblija continues: "This has a direct implication for the nature of expert resources that organisations seek to supplement externally, with a much higher demand for practical implementation skills that are now required to action the roadmap. Given that these roadmaps increasingly have a significant technology component to them, the consulting skills of most value are those that can effectively translate the strategic intent into a set of comprehensive business and technology requirements and maintain the strategic thread through an effective and appropriate development cycle all the way to deployment and strategic change".
The digital revolution in recent years has also significantly impacted the type of consulting being purchased, and the way in which consultants are being used. Management teams have to change the look and feel of their businesses, changing business models to ensure they remain operationally and technologically relevant. In recent years, all major consulting firms have established their own digital capabilities, through multiple acquisitions as well as organic growth, and can now provide companies with expertise across digital strategy, transformation, innovation and the customer experience. Client organisations are now sitting on more data than ever before, but often lack the internal capabilities to translate this into meaningful business information. Enter the consultants who are being used to interpret this data and turn it into something that is practically usable in a real-time and analytical way for management teams. Again it is a less theoretical and more "action oriented" approach.
At Odgers Connect we are seeing an increase in demand for implementation skills and experience; consultants who can take a strategic plan and execute it. As an independent consultant, one cannot get away with pure theory; that is not why they are being hired. Instead, it is to deliver pragmatic and tangible results, be that executing a strategy, identifying operational improvements, or implementing technology change.
It would seem then that clients have become more sophisticated in how they purchase consultants, and are wise to what they offer, and how to use them. The outdated model of offering complex, 'off-the-shelf' theoretical strategies has been replaced with tangible and practical approaches. In the independent consulting world, it is an ability to implement, a willingness to roll up their sleeves and operate at a senior level that differentiates them from the models offered by their old firms.
Hiring expert independent and impartial consultants on demand is arguably the natural next step for clients. But these experts of all specialisms will need to be able to answer the 'how', not just the 'what'.