Navigating the European consulting market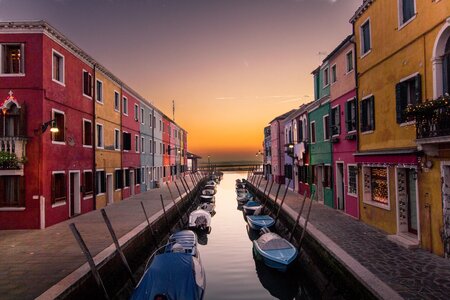 As the independent consulting market gathers momentum, demand is growing across Europe.
Our recent research, with Source Global Research however, has revealed some key differences in what drives demand, and the skills companies across the continent are looking for. This is something that all independent consultants, who are open to opportunities abroad, should be aware of.
The use of independent consultants for example, is varied. Around half of organisations in both the UK (51%) and Switzerland (52%) use a fairly even split of traditional consulting firms and independent consultants.
By comparison, eight in ten (81%) of firms based in the Netherlands mostly, or only, use traditional firms so independent professionals operating in the market face tougher competition.
In Germany, meanwhile, the independent market appears to be gaining ground. More than half of firms mostly work with the traditional firms (61%) but almost a third (30%) admit to using a fairly even split.
It's clear that the independent consulting market in each country is at a different stage in its evolution and prevalence. Some of the reasons behind this are revealed by considering firms' priorities.
For those organisations based in the UK, Germany and Switzerland, flexibility, rather than the financial savings on offer, is the main reason for hiring an independent consultant ahead of a traditional firm. In the Netherlands, price is the deciding factor.
In terms of expertise, digital skills are the most highly prized among independent consultants. Almost half (43%) of firms in Germany rely on such professionals to improve existing technologies, and a further 19% for additional digital requirements.
The importance of reputation, which could be interpreted as prestige, in the German market could be placing independent consultants at a disadvantage though – a fifth of organisations consider it a main consideration.
To the South, in Switzerland, it's crucial for consultants to be able to work across borders. Many international organisations are headquartered in Zurich and Geneva, so independent professionals must have an international track record to increase their value.
Similarly, to Germany, firms believe developing technology will become a bigger factor when hiring external expertise.
Almost three-quarters (70%) of respondents based in Switzerland believe that the quality of independent consultant in risk and regulation is higher than in the big firms, as well as in data analytics.
Firms based in the Netherlands meanwhile are looking for HR and operational expertise from independent professionals, and again digital was a key driver - more than half (60%) plan to turn to consultants for help with artificial intelligence and robotics over the next three years.
How does this compare to the UK? Firms believe that alongside data analytics and digital technology, independent consultants will also have a key role to play in the operational improvement arena, most likely streamlining processes and leading new efficiency projects.
For independent consultants looking for European-based projects, it's important to bear these differences in mind, and have a realistic perspective of the expertise firms will want.
A trend which all organisations across these four countries have in common however, is the rise of digital.
Companies must bring in specialist expertise to harness the opportunities that AI, and similar developing technologies can offer, way into the future.
The growth of the independent market is gathering momentum across Europe, challenging the ascendancy of the big names in the industry, and it shows no signs of slowing down.
Research conducted by Source Global Research for Odgers Connect – read the full paper here
For more information, please contact Charlotte Gregson & Adam Gates.