Navigating increasing risk and regulatory pressures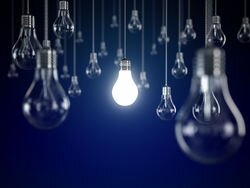 Odgers Connect is the leading provider of top-tier independent management consulting talent. As financial and professional services firms face greater regulatory pressures, we speak with Ashley Kovas, who provides specialist advice to management teams on regulatory compliance.
Biography
Ashley has more than 25 years' experience in the regulatory environment, and was originally involved in the implementation of the Financial Services Act in 1986. Since then, he has held several high-profile roles in regulatory compliance at Prudential and RBS and spent eight years at the Financial Services Authority, overseeing the investment funds policy team.
He worked as a consultant at KPMG, and became an independent consultant three years ago. Ashley is also currently a Senior Regulatory Intelligence Expert for Thomson Reuters.
What projects have you worked on?
"As an independent consultant and being part of the Odgers Connect Network, I'm able to work on a real variety of projects and provide counsel on a broad spectrum of risk and regulatory issues. This can range from helping institutions gain authorisation from the regulator to helping ensure compliance.
"Sometimes my role can be helping firms to fill out the evidently not-so-intuitive forms from the FCA and PRA. Some firms benefit from an understanding, perhaps at board level, of what the FCA is all about, how it thinks and why it behaves the way it does. You are half-way to compliance with their expectations if you can put yourself in their shoes.
"I can also help establish policies and procedures with the likes of MIFID II and the Senior Manager and Certification Regime and make sure that they accurately reflect the requirements of current regulation. Having worked on both sides of the fence, in industry and for the regulator, I can provide valuable insight on the standards involved."
What is driving demand for independent consultants?
"Demand for independent consultants that can act in an intermediary role between a business and the regulator is growing, especially as the rate of regulatory change quickens.
"We are now operating in a very different regulatory environment since the global financial crisis. Historically, regulation was all about making sure that regulation was complied with to the letter of the rules. If you fell short, you received a fine and the regulator moved on. We now live in very different times. The emphasis is now about meeting the expectations of the regulator and following the spirit of the rules too. It's less about punishing firms for past breaches and more about requiring firms to conduct themselves in a way that does not breach the rules in the first place. Prevention is better than cure. To achieve that, organisations need to address their organisational cultures."
How can firms achieve this cultural regulatory shift?
"Changing culture is a difficult task, and poorly-executed initiatives typically fail. The answer ultimately lies in instilling individual responsibility and accountability, which is what the Senior Manager Regime is all about. Of course, firms must, from the outset, agree on what they want their corporate culture to be – in other words and stealing from Marvin Bower, 'the way things are done around here' – and then create a strategy that best reflects the regulatory policies and procedures.
"The FCA has statutory objectives to protect consumers and ensure market integrity. The only legitimate interest the regulator can have in a firm's culture is that it must respect those objectives. Firms must consider the risks their strategy may have on consumers and markets.
"So, this is not only about what the firm intends to do (to make profits), but how the firm will do that, and the risks that brings. Incentivisation must be in line with the firm's declared culture, and HR processes must support the culture. This is a form of self-regulation; after the financial crisis, firms must be responsible for their own actions.
"Initiating this self-regulatory environment is a real challenge for firms and, in response, many are turning to independent consultants – particularly those with a few grey hairs like me! This is for two reasons; primarily because a consultant can offer a third-party perspective on problems and come at them from an objective position, free of corporate hierarchy and politics. Secondly, independent consultants can also draw on their experience of working with many different firms, over a significant period.
"There is also a case that independent consultants provide a really flexible and cost-efficient option when looking for external support. Firms don't have to hire me full time and can tap into my experience as and when they see fit to meet their needs."
Why did you choose the Independent Consultant career?
"I wanted a healthier work-life balance and more flexibility in my career. At this stage, a portfolio career suits me best and acting as an independent consultant allows me to maintain other ongoing commitments. And besides, running my own business is fun! It is a really exciting thing to be your own boss!"