Is transformation more than a change programme?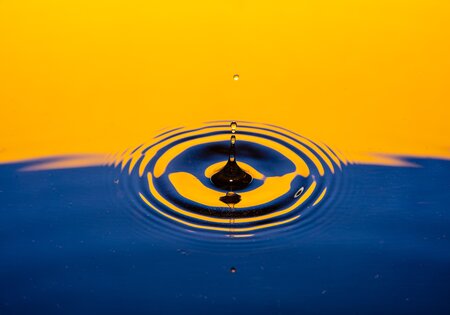 Douglas Nurse, independent transformation and business change consultant, discusses the concept of continuous transformation and explains why it's something all organisations should adopt
Transformation takes many forms, and it is shaded by business context. In broad terms business transformation is an intense, organisation-wide program to enhance performance and to boost organisational health. It is driven by varied factors – for example market threats, critical financial pain, or a compelling need to adopt agile practices or technology – yet there are a few common themes.
Common conviction about the burning platform: the CEO and leadership team articulate a consistent and compelling story of the need for change. This is demonstrated by visible changes in leadership behaviours, not just standard communication about vision, mission, roadmaps, and values.
Leaders own the transformation: leaders are seen to spend more than half of their time in the detail of the transformation. People in the organisation start to believe in the change because they feel the level of commitment from every leader and can see what the change means for them.
Embedding new working practices: this is characterised by a culture that fosters personal growth through skills and responsibility, and by having a set of capabilities that implement and sustain change.
Continuous Transformation
The 3 transformation themes described above have been practiced, researched, and developed for many years, and today there are signs of an evolution towards what could be called "continuous transformation".
Even transformations that start with a bang can lose momentum if the sponsoring executive moves on, or poor business performance leads to funding being cut. Organisations can maintain momentum, achieve outcomes, and build continuous transformation into their DNA by:
Positioning transformation to lift business performance way above historic norms: not as a project that closes once the project charter is delivered. This means having a single rolling plan for all resources in the business, underpinned by an evolving set of metrics and measures linked to the long-range plan – not a standalone transformation project with isolated governance. Widespread ownership is gained by developing and deploying executive level shared objectives and measures that are visibly linked to transformation outcomes. A highly disciplined performance infrastructure tracking value drivers that increase revenue and margin is a given. Continuous transformation adds KPIs that incentivise and track the health of new capabilities – including new skills and behaviours defined by competency frameworks and demanded by the plan. In many organisations the logical home for this enterprise-wide approach is the office of the COO.
It's a method I've seen successfully implemented at a global telco. The company's pace of change dropped as priority calls allocated critical resources to short-term business need, starving the transformation. Incentives and governance were re-framed – all programme level objectives became shared and a single global executive forum made resource trade-offs. Within two quarters the pace and rhythm of change was re-invigorated and business performance was back on track.
Elevating delivery discipline and operational excellence: continuous transformation is more than just supercharging traditional continuous improvement. It means lifting significantly – not incrementally – the quality and speed of execution and spreading new skills and capabilities. One way is to use the centre of excellence model – skills areas include change delivery, business change management, customer journeys, automation, machine learning, data science, product innovation, and agile and collaborative working practices. Innovation may need to reach beyond product and technology to new business and revenue models, and external collaboration may be just as crucial as effective internal cross-functional behaviours.
I worked closely with a global media company that invested heavily in top tier technology delivery partners to achieve pace in digital transformation, yet they hit delays during the first year. Divisional leaders reported that staff could not adopt business solutions as fast as they were built, so we created a business change competency centre and spread skills to their teams via new change and delivery roles. Every key milestone was achieved in year two of the transformation.
Maintaining investment in people and culture: transformation requires significant changes in behaviour. For this to happen limiting beliefs must be identified and challenged; and enabling beliefs must be planted and nurtured. Investment in line managers and leaders is needed to create excellent skills in communication, mentoring, coaching, and learning and development. Line managers must believe in and make the case for change, and then inspire others through their behaviour as role models. A key part of this change leadership role is building new capabilities that last entire careers and fostering a belief that everyone makes a difference to the business.
As part of an assignment with a global company, we found that although the organisation was following the transformation playbook – leadership invested, coherent communication plan, strong transformation office – staff engagement was low and the pace too slow. The executive team invested in the line manager community, giving HR business partners a strong role in getting ownership and visibility of future skills and personal development plans to deliver them. Flash surveys showed a 10-point uplift in staff engagement in the transformation within three quarters.
Enterprise transformation has scale and ambition, defined by radical and evolving aspirations that challenge current beliefs. It aims to deliver business performance in excess of historic norms – it is not just a project that is closed when completed. Netflix moved to streaming and a new revenue model, Microsoft replaced Windows with cloud, and Apple is getting stellar growth from subscription services as device sales decline.
Continuous transformation directly connects the organisation's aspirations – as they are constantly being reset – to the culture and capabilities of the organisation. To make this work, organisations must maintain focus on execution discipline and continually invest in making learning and development the bedrock of their culture.
Transformation is becoming business as usual, and business as usual needs to be transformational.