Is the digital marketplace for consultants all it's cracked up to be?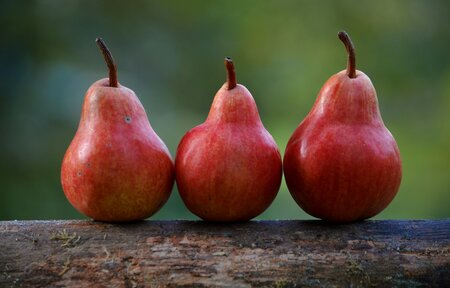 Adam Gates, Lead Principal at Odgers Connect discusses the emergence of digital talent marketplaces and whether it's a model worth adopting
With a budding gig-economy it's no surprise that platform-based employment models are growing in popularity. A client organisation can get access to a readily available pool of professionals that can be sourced and deployed immediately. It's a model that, on the face of it, seems to be an ideal fit for the growing cohort of independent consultants, with digital talent marketplaces increasing across the consulting industry.
Such platforms give companies direct access to the independent professionals who have signed up, with some platforms boasting up to 50,000 in their networks. It cuts out the middleman, eliminating the process of sourcing talent through an agency, or consultancy. However, is it worth sacrificing the human interaction element on the altar of efficiency?
We maintain that for any search process, this human element is crucial – after all, people buy people. Human judgement, emotional intelligence and face-to-face interaction are necessary to ensure a consultant's personality fits with the company or team culture, and vice-versa; that the company is the best fit for the consultant. We've met the 600+ independent consultants in our network and from working with them, in many cases across different assignments, we are able to have an informed opinion on them and able to assess best fit.
It's common to have two or more consultants who, on paper, are ideal candidates for a project. One might work collaboratively, bringing teams together and is very knowledge transfer focused, whilst another might be efficient to the point of ruthlessness; someone that gets the job done but may not leave an endearing impression on internal resource. An algorithm might be able to filter out the profiles of both consultants but it can't tell you which one will be the best fit for your organisation.
'Judgement' is why companies choose to source talent through a firm such as Odgers Connect. It provides a method of quality assurance that is vital to the success of a project or assignment. This personalised approach whereby we tailor the consultant to the organisation helps mitigate the risk of a failed project. Whilst a CV is ultimately a collection of data, the consultant behind that CV is a person with a unique personality, traits and individual nuances. Acting as the arbitrator we can advise clients on which consultant will work for their organisational culture and which won't.
What's more, unless you're particularly fond of your Alexa virtual assistant, you can't build a relationship with a computer. Meeting and interacting with consultants and clients builds and helps galvanise a relationship, at the same time as engendering a sense of trust. As part of this, our dedicated candidate care team carry out pre and post referencing checks, as well as assignment feedback sessions. It's a care of duty that cannot be matched by a platform.
This is not to say however, that we are an 'analog-only' business. Through the use of digital innovation and transformation we will always be looking at ways of improving the services we offer to our consultants and clients. We feel that the nirvana is a hybrid model; human interaction with clients and consultants that enable us to get to know our network, used in conjunction with automation and machine learning to streamline the search process.
An ideal model would combine the efficiency of a digital platform but would ultimately be overlaid with human judgement. Investment in technology is ubiquitous but in the world of helping organisations with business critical projects, it should not come at the cost of human interaction and the 'gut instinct' it affords.
For more information, please contact Adam Gates or one of the team on 0207 518 2629