Is digital transformation shaping the future of strategy consulting?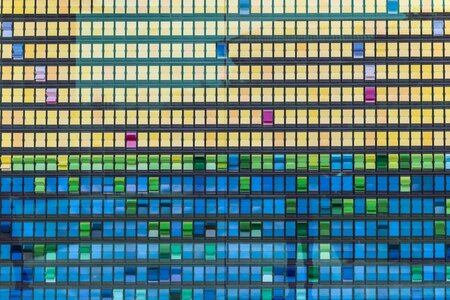 Adam Gates, Principal at Odgers Connect, looks at the rise of digital transformation and the extent to which it is cannibalising traditional strategy consulting
According to recent findings the global digital transformation market has grown from $23 billion in 2016 to $44 billion, almost doubling in size in the space of 18 months. Other estimations are even more bullish about the size and expected growth of digital transformation. With digital underpinning every business function and process this should come as no surprise, but how much of what was traditionally known as strategy consulting is being eaten up by digital transformation?
The push towards agility and customer centricity are the main drivers of digital transformation. These are trends that are gathering increasing momentum and playing an integral part of strategic planning as organisations look at how they can incorporate digital at a business-wide level to stay ahead of the competition and in many circumstances, survive.
This is particularly true of the old, well established brands that are often beholden to legacy infrastructure but are trying to compete with the rising tide of 'digital native' companies who can react rapidly to market changes and produce products and deliver services at a faster pace. "Companies need to learn to work in an agile way" explains Andrew Grill, a Futurist Keynote Speaker and former IBM Global Managing Partner. "This means moving to a muscle memory approach where they're always on and always thinking about disrupting to stay ahead of the competition."
Consumer demand has a lot to answer for here. The gap between what customers want and what companies can actually deliver is a gold mine of opportunity currently being capitalised on by technology disruptors. As a result, it's become a heartland for digital transformation as companies either look for the opportunities or attempt to catch-up with those who have already identified them.
According to Andrew, at the point where technology can enable a company to meet consumer demand there's usually an opportunity for high profits. This is the goldilocks zone where the Amazons and Ubers of this world have transcended to by virtue of being a disruptor whose entire business model is driven by digital technology. Both have created a more 'seamless' customer journey and when it comes to strategic direction, many companies know they need to transform digitally if they are to deliver this. Earlier this week alone, Nationwide Building Society announced plans to inject £1.3bn into digital transformation in order to meet the increasing expectation amongst its customers for digital services.
Digital literacy is the lynchpin of this evolving approach to business strategy and is something that is needed at all levels of an organisation. For Tom Dawes, Creative & Digital Director for Godrej Consumer Products, digital education was critical to Godrej's strategic approach and was something the company tackled first alongside organisational structure. "We needed the right digital talent in the right places around the world," Tom tells me. "From a global perspective we asked ourselves what structures we needed in place to meet different regional expectations and then matched the digital talent to what was needed on the ground. We then used digital consultant partners to ensure that digital literacy ran through the whole company – from our junior marketeers all the way up to our CEO, across all our geographies and brands. We need everyone to speak the same digital language before introducing any game-changing technology."
This approach, Tom argues, forms the basis of all digital transformation. "You can then look at all your brands, consumers and their behaviours and take informed decisions as to what digital technologies you need to service them more effectively". Importantly, this was fully supported at board level and enabled the company to successfully embed digital competencies, processes and working methods across the organisation.
This is significant as the board is playing a crucial role in the evolution of strategy consulting. "The boards that fail are the ones that don't understand the urgency of digital" says Andrew. Those that do, and who see digital transformation and business strategy as one and the same, are increasing their own digital literacy with coaches who can advise on the right technologies and how best to use them. Ultimately this is driven by a lack of knowledge at senior level, with leaders signing-off millions of pounds on technology they don't understand. With digital transformation increasingly resembling businesses strategy, the demand for digital transformation specialists and digital coaches who can advise at a senior level is only going to rise.
However, there are many boards that are still resistant to an inherently digital approach to strategy, suggesting that digital transformation might not have completely eclipsed strategy consulting just yet. It is clear though, that rapidly changing markets and the necessity for more flexible business models lends itself to a digitally driven strategy process. As Andrew puts it "if you're doing a strategy project and there isn't a digital component, then it's not a project."
For more information, please contact Adam Gates.