Is 'Cultural Fit' obsolete?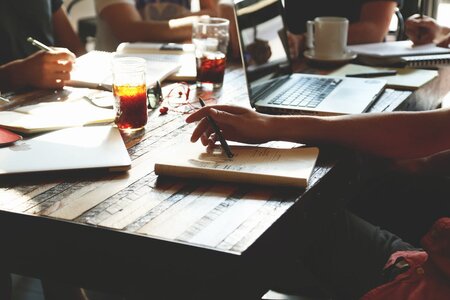 Do you fit the culture? Directly or indirectly, this is a question that most employers will ask of any hire, permanent, interim or consultant. However, it seems that 'cultural fit' is now a term that is fraught with risk, with companies moving away from using it; the inference being that using cultural fit as a metric to hire will lead to a lack of diversity, with unconscious biases determining the decision. People hire in their own image, which supposedly leads to a lack of diversity. In a recent Forbes article on cultural fit, a Facebook spokesperson was quoted as saying "At Facebook, we've explicitly asked interviewers not to use the term 'culture fit' when giving feedback on a candidate because that phrase can easily allow bias to influence the outcome of an interview". Instead, as part of its diversity drive, Facebook has trained interviewers on managing their unconscious bias, and now interview prospective hires based upon their alignment to the company values: Be Bold; Focus on Impact; Move Fast; Be Open; Build Social Value. Ultimately, the aim is to hire people who will add to their culture, not just fit into it. It is an interesting strategy, but should the term 'cultural fit' be dropped altogether?
When hiring permanent members of staff, and indeed retaining and developing leaders, diversity of thinking, ethical integrity and values alignment are all important, of course. As Elizabeth Stewart, Head of Executive Assessment & Development at Odgers Berndtson, comments "values alignment is becoming more popular than cultural fit". Stewart goes on to explain how research by Kouzes and Posner, indicates a strong link between someone's performance, and how close their values correlate with those of the organisation they work for, i.e. if someone has positive values alignment with the company they are working for, they are likely to perform well. This is the essence of a company's culture and what businesses strive for. Stewart suggests as an independent consultant, "…the closer that match the easier it is for someone to accelerate their contribution". Stewart also argues that freelance consultants "tend to be more authentic about how they operate and what will work for them", however there is a danger they can "often be less adaptable focusing more on achieving the "what" than investing time in the "how" they deliver. The latter delivers a better and more sustainable return on the assets".
However, in the consulting world, the fit of the consultant, cultural or otherwise, to the client organisation is still of paramount importance. In a relatively short space of time, a consultant will need to assimilate into the company culture, work with stakeholders across multiple functions and interact with staff from the boardroom down to the shop floor. These consulting projects are often business critical, effecting change in a variety of ways, and in order to do this effectively, the approach and style of the consultant can be the difference between success and failure. To achieve their goals, a good consultant will need to adapt to their new environment quickly, and seamlessly integrate into the culture and environment.
Strange then, that in mainstream consulting firms, the selection of the delivery team is largely based on availability, as one former Partner suggested "90% of the time", rather than the correct fit. One could argue that a good consultant is fungible and experienced enough to adapt to different environments, however, there are still countless examples of projects going awry due to a disconnect between the client and the consulting team, and in effect a fit mismatch.
Of course there are now a multitude of ways to assess personality types, with seemingly new methods and tools being constantly developed. However, through countless client meetings and conversations, we have heard consistent feedback from clients when selecting consultants to deliver key projects. For example, in a recent client meeting with a COO of a major consumer business, he explained that a consultant "doesn't need to be the smartest person in our business" but instead "needs to understand how we work, and how to get things done, and bring clarity to the problem". Sounds fairly straight forward! It would seem that many clients will hire consultants to bring in specialist capability, but to deliver this expertise in such a way that people adopt it rather than resist it, and this requires outstanding communication skills, in particular the ability to really listen, at all levels of the business, and be able to articulate, in straightforward terms, the benefits of the changes. This may sound very basic, but is something we hear is lacking when talking with clients about their experience of using consultants.
So how should a consultant be selected? The right experience and skill set are a given. But fit is a factor that needs to be assessed: can the consultant adapt to the environment he or she is about to be working in, and deliver an assignment effectively, without causing any unnecessary disruption to the workforce? Rightly or wrongly, the selection process by the client is generally based on intuition and prior experience. A good consultant should therefore be asking what works, what hasn't worked, what prior experiences the client has had, and avoid assumptions. A simple process of probing questions, and listening should glean the answers required to work out what approach will be most effective. Asking questions is a core skill of any consultant, as this process helps to clarify what the consultant is actually being asked to do, how the business works and the art of listening will of course engender confidence in the client. In addition, working in a collaborative and integrated way with a client seems the preferred approach, working through a problem together alongside the sponsor and internal project team, thus ensuring a transfer of knowledge and shared ownership.
It is important therefore to be mindful of fit, both as a consultant and a client, to ensure the harmony is right before project initiation. An appreciation that one size does not fit all is equally important, and approaches need to be tailored to the business and the people. The Odgers Connect business was partly established to take this important aspect into account: consulting is a people business. As a division of a global executive search firm, our heritage is in assessing people: understanding cultures, asking the right questions, having good judgement and ultimately being able to point to the results.
So is cultural fit obsolete? Evidence would suggest not. It is a critical factor when looking to hire consultants, and can often be the difference between the success and failure of a consulting project.
For more information please contact Adam Gates.