Interview: Tracey Barr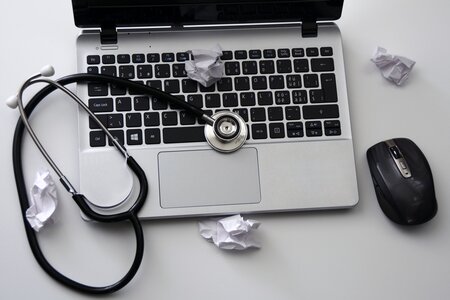 Independent strategy consultant Tracey Barr provides expert advice, project leadership, management and support to a diverse range of healthcare projects.
What are the biggest personal challenges you face working as an independent consultant?
The most significant personal challenge is working alone and not being part of a team. When you move from having worked as part of a large team in a corporate organisation to working as an independent you can feel quite isolated. I have overcome that by being very proactively engaged in business networks and through meeting up and working with other independent business consultants.
What about challenges from a business perspective?
As with any small business, it is all too easy as an independent to become reliant on one or two clients for your income. Quite often, when starting out, independent consultants already have a project or relationship that can provide them with a steady flow of work for the first six to twelve months. There is a temptation at that initial stage to simply focus on delivering those projects and to neglect investing the time, or resources, in building up the relationships and putting in place the supporting infrastructure you need to deliver a sustainable and steady flow of new projects and clients.
What is the hardest project you have tackled?
My biggest client challenge was probably working with Lewisham Healthcare NHS Trust to write the response, on behalf of the Trust Board and Executive team, to external proposals to close the Trust's local A&E, Maternity and Children's services. It was a highly political, complex piece of work. I was chosen to work on this as I had previously worked with the Trust on other difficult projects and, based on this, I was trusted –by the Trust's clinicians and by the Board – to write a balanced and well-argued response to the proposals that fairly represented the views of stakeholders across the organisation. It was not a project for the faint hearted. It was a highly emotive piece of work and, at times, I had to take some of the fire in that process. But it is the piece of work of which I am most proud from my twelve years working as an independent.
Tell us about your recent role as programme lead for the London Health Commission.
The London Health Commission was an independent inquiry established by Boris Johnson when he was Mayor of London. Chaired by Professor Lord Darzi the Commission examined how London's health and healthcare could be improved. The Commission examined five broad themes. I was the programme lead for the 'Healthy lives and reducing health inequalities' work-stream and worked closely with Professor Yvonne Doyle, the Regional Director, Public Health England (PHE), London and her team. Building effective relationships with PHE was critical to ensure the recommendations were embedded in the teams that would be responsible for their implementation. I spent six months working with a wide range of stakeholders to gather and review evidence of effective mechanisms from across the globe, This informed the development of a prioritised set of proposals aimed at improving the health and wellbeing of Londoners, with a particular focus on children and young people. These were wide ranging and included proposed mechanisms to reduce childhood obesity, improve health and healthcare for the homeless and promote mental health and wellbeing. The recommendations were presented to the Mayor and were published in the 'Better Health for London' report.
What are the main opportunities for independent consultants in the healthcare space?
The healthcare sector overall in the UK is facing a period of significant organisational and financial challenge, which creates opportunities for consultants of all types. My personal view is that independents are particularly well placed to help healthcare clients address the complex challenges facing them as they typically bring a significant level of experience upon which they can draw to help clients develop innovative, but realistic, solutions. Although there are projects that are far too large in scope for an independent consultant to manage, there are many areas where independents can play a significant role – for example, in supporting organisational reconfiguration, clinical service redesign, developing new models of care, exploring new ways of commissioning, developing and delivering cost improvement and transformation programmes and optimising the adoption of digital health.
Finally, the development of the STPs - the Sustainability and Transformation Plans – is driving a significant amount of new project work for consultants. This is especially true for the traditional consulting companies but there are also opportunities for independents. Significant resources are being invested in the STPs and, as a result, I believe it will be through these that many of the more strategic projects in the public healthcare sector will be commissioned over the next 12 to 18 months.
Are there any drawbacks?
The main challenges for independent consultants are the labour intensive procurement process and the preferred provider framework agreements that the NHS uses to commission many of its consultancy services. Over the past 12 to 18 months it has become increasingly difficult for independents due to caps being put on daily rates that can be paid to interims or independent consultants. This has deterred clients from using independent consultants and has put pressure on the traditional fee model, based on daily rates. Personally I have always preferred a project based fee, linked to a specified deliverable or provision of a service. My guidance to independent consultants who are struggling in the current market is to consider being a little more versatile in how you charge clients for your services. I often work on a fixed fee basis, based upon an indicative number of days but linked to the delivery of a particular stage of the project or piece of work.
How do you as an independent consultant measure success?
A key challenge for management consultants is to get genuine engagement of clinicians and client teams in the project and to secure their support and ownership for the recommendations coming out of the work. That is my first measure of success.
My second measure is the impact of the work, in terms of what happened as result of the project. For example, if the project is to develop a business case to secure capital funds to grow the business, did the case successfully secure the funding needed?
Finally, I gauge success based on whether or not clients who I have worked with previously invite me back to work on different projects – not necessarily immediately, it can be two or three years down the line. For me, that is my ultimate measure of personal success.
What attracted you to a career as an independent consultant?
Choice and flexibility. As an independent consultant, I can choose which clients I work with, what type of projects I work on and, most importantly, how much or how little I work. Being an independent offers me the opportunity to take more control over my work-life balance and to be able to work on those projects that give me the most personal satisfaction. When I worked in a big consulting firm there was a lot of pressure to bring new projects to keep the whole team busy and to optimise the income generated.
What do you think of Odgers Connect?
Odgers has an excellent reputation in the permanent and interim executive market, especially in healthcare. They have excellent client relationships at a senior level, they know the market well and understand their clients' needs. They are a brand that high quality experienced independent consultants will find attractive to partner with. They have rigorous selection processes in place to assure the quality of independent consultants they have on their network. It is particularly useful that Odgers is also involved in the interim market as clients often ask for an interim when really what they need is someone to lead a project for them.
What is the biggest advantage for clients in using independent consultants?
Clients get excellent value for money from using independent consultants especially when compared to the large consultancy firms. They can also be assured that the person, or team, they meet during the 'sales' process is the person, or team, that will actually be doing the work. In addition, I have found that you become an ad-hoc advisor to the client as they often look to draw on your experience to talk through strategic or business issues they are facing.