Interview: Hugo Chamberlain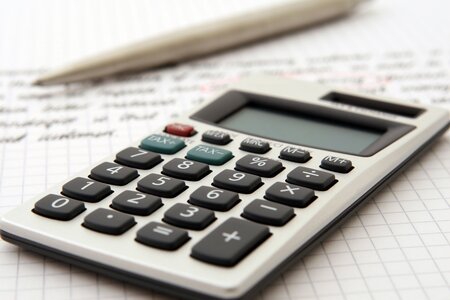 In recent years the importance of compliance and risk management has shot to the top of the agenda in financial services institutions of all sizes.
Central to risk management is due diligence on the people and organisations that banks choose to do business with and this is exactly where KYC comes in.
Know Your Customer (KYC) goes hand-in-hand with anti-money laundering (AML) systems and processes but what are the developments in this 'RegTech' sector and how will KYC deal with increasingly diverse challenges? I met with Hugo Chamberlain of smartKYC to discuss this in detail.
What is KYC, exactly?
KYC (Know Your Customer) is a process companies with a money laundering reporting requirement must go through to identify its clients and hence qualify the source of their funds. This can be anything from an ID check to a full online news check.
What are the main issues facing KYC and AML teams in financial institutions these days?
Well, a big problem they all face is the sheer volume of sources available on the web where their client or potential client could be mentioned in some way or another. Before, checking on a watchlist or two may have sufficed, but the regulator is being more and more adamant about checking online media sources as well, so to run an exhaustive search on each person or entity can become an extremely laborious task, whether the subject is high risk or low risk.
Have there been recent high-profile examples of problems caused by an inadequate KYC system?
Yes, constantly. Banks seem to be waiting their turn to be issued with a fine from the regulator for inadequate KYC or AML procedures. The Monetary Authority of Singapore has already shut down two private banks in Singapore, fined some others and sent a few bankers to jail for failing to report money laundering concerns all surrounding the same group of people in Malaysia.
In 2015 Barclays were fined £72million by the FCA for just having the wrong KYC procedures, without there being any actual money laundering.
In December 2012, HSBC were fined a record $1.9bn by the US authorities to settle allegations that its failure to enforce anti-money laundering rules left America's financial system exposed to drug cartels.
How does your solution combat such a problem?
We use two different types of technology to try and automate this whole screening process as much as possible. One is a federated search, meaning the KYC analyst only needs to input details on the subject once and then smartKYC will automatically retrieve any matches and results from all the required sources.
The other technology we use to assist the federated search is a highly advanced semantic search engine which can make sense of the results in multiple languages and alphabets. We essentially "read" the unstructured sources, like news articles, and only highlight any snippets within the relevant articles that may suggest a potential red flag to the analyst, so therefore they can focus purely on the danger with no need to read what could be a lengthy article.
What is semantic search?
Semantic search is a much deeper search that understands natural language and how it's processed in the relevant language. For example, a usual keyword search of the phrase "Judge Adam Smith sentenced John Doe to 8 years for fraud" would return a red flag if you were searching Adam Smith, meaning the analyst would have to read that article only to find the fraud was not related to their subject. With semantic search we understand that Adam Smith is the object of the sentence and doing the judging and that the person with the criminal record is John Doe.
You used the example of the names Adam Smith and John Doe. They're very common names. How can you be sure that your subject is the same John Doe?
This is called disambiguation and is another big issue for KYC professionals. If you only had a name for your search, then you can't really. However, they would always have more information on the client like a date of birth and a place of birth to help you disambiguate. This is more straight forward for a structured database like a watchlist or a company register where you can use a date of birth and/or address match and score accordingly based on the comparison.
It becomes trickier in unstructured sources like a news article, where they would probably only mention the subject by name. However, smartKYC can make automatic judgements like if a snippet states "John Doe, 32, was convicted of fraud.." then the system would check the date of publication and match his current age with the entered information on his birthday and score accordingly. If off by 2 years it could have a fairly high score of reliability. If off by 50 years, we can infer that it is a different John Doe and score that article's reliability as much lower.
A lot of articles don't give you any more details than the name, so there is still a need for manual disambiguation in those cases.
You mentioned at the start that smartKYC could fully automate the whole process in a lot of cases, but you just said that disambiguation is not possible for a lot of articles, so how are you able to do this?
If we take a name of a person and launch a search through smartKYC and it finds no potential red flags in an exhaustive search, then there is no need to disambiguate because no one with that name has any "danger" around them so it doesn't matter if it's the right John Doe that you've found.
This level of automation is why one the world's largest banks are using us for an online investment management platform where they want automatic 5 minute onboarding.
What does the future hold for KYC?
From a technology perspective, I think developing more sophisticated AI systems will play a heavy part in KYC with an emphasis on automation. But, the real question is what the KYC and AML regulations will look like in 5 years and how AML systems like smartKYC will have to adapt to help comply with these regulations.
For further information, please contact Chris Preston.