Innovation in Healthcare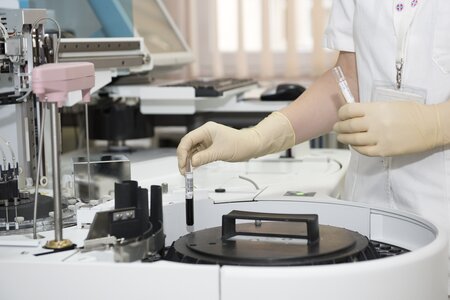 Healthcare in most developed countries is in need of help – in its current form it is unsustainable with The World Health Organization (WHO) estimating a worldwide shortage of around 4.3 million physicians, nurses, and health workers, never mind the soaring costs of care. Such problems beg for innovative solutions involving every aspect of health care—its delivery to consumers, its technology, and its business models. Whilst huge sums of money have been invested in innovation, all too often efforts fail with the packaging and delivery of the treatment often being inefficient, ineffective, and consumer unfriendly (Innovation perspective).
According to HBR three kinds of innovation can make health care better and cheaper. One changes the ways consumers buy and use health care. Another uses technology to develop new products and treatments or otherwise improve care. The third generates new business models, particularly those that involve the horizontal or vertical integration of separate health care organizations or activities. In celebration of successful recent technology innovation (12 Health innovations 2016), we asked our network of consultants, who work predominantly in the healthcare and life sciences space, to articulate in their view which represented the greatest health innovation of this year.
The clear winner with 40% of the vote was Amgen's IMLYGIC: the first viral cancer drug. "The idea of curing cancer using the bodies own immune response represents a step change in existing treatment" says Johann (former Monitor consultant). "This drug offers a huge reduction in patient burden, and toxicities, working with a patient's immune system is likely to have higher survival rates – making a huge difference for patients' lives" states Fenella (former PA consultant). "This treatment will hopefully deliver not only a significant uplift in therapeutic success but will also vastly impact total cost of care" Arzu (former BCG consultant).
Joint second with 16% each, Sanofi Pasteur's Dengvaxia: a vaccine for Dengue and Abbott's Freestyle Libre: a prickless glucose test for diabetics. A vaccine for Dengue has a huge potential population reach and impact; "vaccines fail to get the recognition they deserve, as they somehow don't seem as innovative as healthtech. But they are incredibly important, and in this case, would change the lives of millions of the world's poorest for whom the ability to live a healthy life is intricately linked to the ability to feed one's family" articulates Thalia (former KPMG consultant).
Whilst "obesity is exploding both in developing and in developed countries, so together with diabetes, this will be the #1 health challenge over the next decades" replies Thomas (former McKinsey consultant). "While technologically simpler, this test makes a huge difference to the everyday lives of a large number of patients around the world" agrees Zornitsa (former IMS Health consultant) by removing the need to prick fingers multiple times a day.
Beyond that mentions should also go to the low cost Zika Test and the STAR Dextrous Robot Surgeon (both 8%), as well as the absorbable Cardiac Stent, Second Skin, and a Nasal anaesthetic for Dentistry. "The Zika epidemic struck 'out of the blue' and the development of a test within just weeks is as much as an achievement as the impact it has on people" Michael (former McKinsey and BCG consultant).
It is perhaps also worth noting that four of the twelve on the list (the speedy thermometer, the pocket gluten detector, simpler intravenous drip control and an implant for Opioid maintenance) received no votes at all, which goes to show that for something to resonate as being innovative you have to take into account various factors including volume of people impacted and medical need. As Andrew (former LEK, IMS Health and CRA consultant) so aptly states "it would make a good consulting project to come up with a framework for defining the greatest innovation!"