Independent Consulting: Do you have what it takes?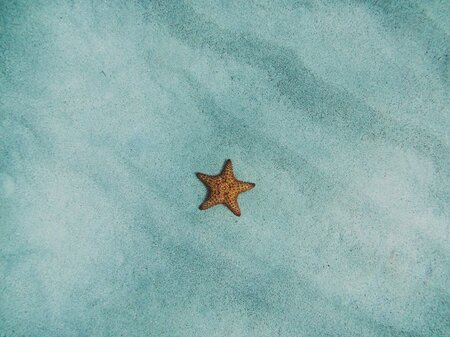 Our network of independent consultants is home to a wide range of specialist expertise and substantial career experience – but there are some skills and qualities that they share. As the independent consulting market grows, now worth around £2 billion a year of a £9.75 billion industry in the UK, we look at some of the common attributes it takes to succeed.
Strong initiative
Life as an independent consultant means leaving the relative comfort of the big firm behind. Even at a senior level, professionals are used to being surrounded by peers and colleagues for support, and having access to a vast array of knowledge. Stripping back that support can be intimidating for some as you are forced to rely on your own instinct, as opposed to a recognised brand behind you.
However, forging your own career offers a multitude of positives, including more flexibility and freedom of choice about what work you undertake. Of course, you need to be motivated to make that journey and be accountable for all the decisions you make along the way.
A self-starter
Maintaining your personal reputation and network is crucial as an independent consultant. Two-fifths of clients appoint a consultant from their personal contacts, or based on the recommendation of colleagues. Hold yourself accountable: you or your small consultancy firm are your brand. Your networks are the source of opportunities, and your own growth and development is your responsibility. Maintain and nurture them.
Being part of a professional network, like Odgers Connect, can provide you with project opportunities, but you must also cultivate your own brand within the industry. Client references are vital, so delivering tangible outcomes for clients is paramount, as well as building lasting personal relationships with your client sponsors.
Building contacts can be a formidable task and most professionals use LinkedIn to actively highlight past roles and learnings, as well as promote thought leadership. We would certainly recommend attending any relevant events you can. These provide a valuable opportunity to raise your profile, connect with similar independent professionals as well as prospective client contacts.
Adaptable
Traditional management consulting firms are known for investing in long-term client relationships, of which consulting can sometimes be one of many services provided. This means strong relationships with the client, and accepted ways of working already in place prior to a project.
As an independent, each project will be different, and involves operating in an unknown professional environment. Being able to recognise key stakeholders, identify expectations and set about delivering these within the required framework is crucial. As we know, the root cause of many business challenges is people, and having strong emotional intelligence is often the key to understanding what is really being asked of you.
Different firms will all want your expertise, whether it be regulatory, technology, business strategy, HR or data analytics, but they might not know how best to facilitate it. Dealing with this is the art of consulting – being able to listen, understand the challenges, and frame an approach that works for the client.
Know when to switch off
Take advantage of the benefits of choosing which projects you work on, and when. Independent consulting is rewarding, but it doesn't have to be all-consuming. The key is good planning, ensuring you balance work and free time, planning your financials to allow for downtime which is critical to maintaining healthy wellbeing.
Most people choose the career path because they want to explore more opportunities beyond their day job. Three-quarters of our consultants pursue other business interests alongside consulting, while almost half specifically become independent to enjoy a better family life balance. It's important to do so, and take full advantage of the benefits that a flexible career can offer.
There's no perfect make-up of an independent consultant, but the above are some important attributes that help people succeed. Each client has their own preferences in terms of skills, experience and personality, and a growing market gives both clients and candidates more freedom of choice.
For more information, please contact Adam Gates.