Independent Consultant: does the title fit the bill?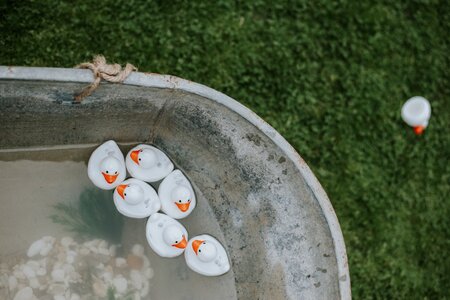 Adam Gates, Principal at Odgers Connect, looks at the independent consultant title and asks whether its use is fit for purpose in today's consulting market.
Despite being used as a 'one-size-fits-all' label, the title of independent consultant is far from constant. At times, its meaning is clear cut and fits the expectations of the role but at other times it's a description used interchangeably with other titles. It is however, a term that we feel fits the varied work and objectivity of the individuals we place across businesses. Talking to consultants we wanted to find out if they felt the same and asked what they call themselves, and whether 'independent consultant' was the accepted moniker amongst clients and in the consulting marketplace in general.
Sridhar Athreya specialises in regulatory strategy, risk management and organisational change. After nine years at Accenture he went independent, working with boutique consultancies as an associate, and with larger players including KPMG and HSBC. He almost always calls himself an independent consultant.
"Independent consultant suggests you bring subject matter expertise to the role, and there's an expectation from clients that you have specific, or in some instances, a blend of specialisms that may get things moving in the very first week of coming on board". This is an important differentiator from being an interim, where he argues the perception amongst clients is that their skills base is broader. According to Sridhar, "an interim is expected to bring leadership and managerial skills to the role; an independent consultant is more of a specialist".
Being a specialist is a natural consequence of careers at major consulting firms; a common denominator for the Odgers Connect model, and amongst the vast majority of independent consultants; this sets them and their skillsets apart from the traditional interim. Whilst an interim's background lends itself to successfully executing a range of role-specific requirements at short notice, the relatively unique 'consulting toolkit' includes a level of analytical rigour, intellectual horsepower, structured thinking and problem solving, blended with project and stakeholder management and exposure to a variety of business issues.
Despite sticking to the title of independent consultant, Sridhar notes that the banking sector – where his skills are drawn to – is fluid with the title, and apply it to a range of non-permanent roles. In a recent position however, the organisation specifically referred to him as an independent consultant, instead of a project manager or business architect, as it played to the stakeholder's mood: "it sat well with the internal politics as some employees would have resisted hiring anything else – independent consultant indicates a level of expertise that they couldn't source internally".
The term differs depending on the role and organisation. Whilst working with the software giant SunGard, he came on board as an 'Interim Consultant' to create a professional services arm. Given the specific mandate and timeline of ten months by the hiring stakeholder, the role also had the potential to turn into a permanent leadership position. The option to go permanent was the differentiator in making him an 'interim consultant' rather than an independent consultant.
For Emer Wynne, the lines between interims and consultants are less clearly defined. "In theory, consultants do more advisory work, whereas interims are supposed to do more long term implementation. In reality, they both do very similar jobs." According to Emer, whether you see yourself as an interim or independent consultant means little from the client's perspective, who is only focused on the role you're hired into, your accountabilities and how you can help them. Specialising in all aspects of major business transformation, Emer has created change strategies and facilitated their implementation. She has also coached, mentored and facilitated at board level. Ultimately, being aligned on deliverables and expectations is more important than what she calls herself.
The specifics of the business scenario is a prominent issue as the roles themselves are increasingly blurring into one and individuals who come on board in the traditional consulting sense are being asked to implement the strategies they put together in the first place – something preferred by many clients as they want consistency of delivery, from strategy through to execution, and most trained consultants are able to do this. "I can advise and guide, and put together a strategy as part of the traditional consulting offer, but I can help implement that strategy as well," explains Emer. It's this dual capacity of strategic advisor and implementer that is realised in the 'catch- all' title of independent consultant. Importantly, with the title denoting this dual meaning, it's a term that sets the independent consultant apart from the traditional strategy consulting firms, whose career partners very often lack the implementation expertise.
Alasdair Ramage agrees; "with the pure blooded consultancy of the big firms, there's no implementation. So how do you know what you're doing is right? As an independent consultant this is where you bring value to the market." A specialist in large scale transformation and operating model change, Alasdair sees a difference in interim and consulting work but recognises that the blend of both is often encompassed in the term independent consultant; "implementing what you've agreed to do is no longer consulting – this is where you become an interim, but you'll still be called a consultant."
It's quite obvious then that 'independent consultant' is a versatile title; however it's not right in all circumstances. Independent consultants can also be called anything from executive advisor and coach, to programme or transformation director. 'Transformation Director' is a moniker Alasdair regularly adopts; a title that aligns closely with the work he does and is beneficial for the sectors he operates in. Charities in particular don't buy consultancy work and are resistant to the idea of an independent consultant, so hire transformation directors. The public sector are as equally sensitive in bringing on board external help and often involves going through a procurement route; "I'd call myself a board advisory or contractor, or something to do with target operating models" explains Alasdair. This seems more palatable in the public sector than the term consultant.
Interestingly, despite the necessity in certain sectors, Alasdair tries to avoid titles such as contractor or programme manager as they don't reflect the level of work he delivers. Independent consultant then – as Sridhar also pointed out – has the advantage of signifying a certain level of expertise that cannot be matched by other individuals.
With the shifting buying behaviours in the consulting market and businesses looking at alternatives to the 'big four', the time is right to set an industry standard for the talented individuals now available to advise, help and bring positive change to organisations. It's clear that 'independent consultant' is jostling for place with other titles and struggles to compete in certain sectors. However, what is also clear, is that independent consultant captures the unique role that is increasingly being demanded of them – the role of coach, specialist, strategist and implementer all rolled into one. So – for now – we will continue to provide our clients with high quality independent consultants.
For more information, please contact Adam Gates.