How to transform a sales function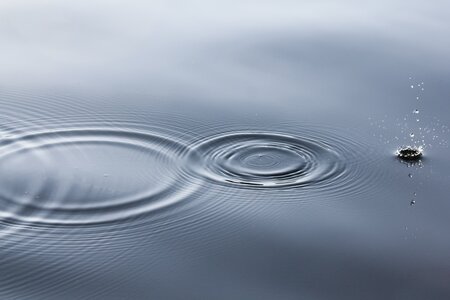 Adam Gates speaks to independent consultants and sales specialists, Phil Chesser, Silvio Bracone and Kedar Gharpure, about how to successfully transform a sales function
The sales function is the epicentre of any business; it is at the forefront of customer engagement, driving conversion from interest through to sale. Being the point of direct contact with potential buyers, the sales team must be meeting customer expectations and building relationships. However, with the internet at our fingertips, more often than not customers will research to find the best deal before engaging with a company - 70% of buyers define their needs on their own before approaching a seller. Despite the initial indirect route to the product or service, the clout of a sales function hasn't been dramatically unsettled - buyers still want fresh insight and expertise with 65% of consumers saying they find value in discussing their needs with reps.
This evolution in purchasing behaviour has been the catalyst for organisations revising their sales functions. There is a market-wide trend to transition towards a more consultative selling model that involves close contact with customers, mobilised by increased digital capacity to collect data. This more personalised approach aims to enhance experience and add value over competitors.
Sales reps have to bridge the gap between prospective buyer's needs and the service or product of the business. Assembling highly skilled people and getting the right processes and systems in place is pivotal to business success. But as a people-based operation, with first-hand customer interaction, any change has to be strategic and gradual. I spoke to independent consultants Phil Chesser and Silvio Bracone, as well as Kedar Gharpure of B2B Growth Consulting – all of whom are well-versed in getting organisations re-aligned with optimised sales teams – for their advice on how to get this transformation process right.
1. Don't transform in isolation
Transformation should happen as a part of a wider strategic objective of the organisation rather than from an individual shortcoming. Kedar said, "what the company is aiming for depends on its stage of growth. A well-established company might be focusing on growing margins and driving profits whereas a smaller organisation may have market entry as their priority. These are the types goals that transformation programmes need to be aligned to".
It is important to also think about the ways in which functions are interwoven in an organisation. The sales function works alongside other supporting teams, such as marketing, customer service and IT, and so change in any department will impact the processes of the others. Companies embarking on sales transformation should consider the potential repercussions and be prepared for a broader transformation programme encompassing more than just the sales operation.
2. Customer first approach
Silvio warned of making the error of "transforming inside-out". The sales function is a customer centric business area meaning any transformation must focus on the needs and behaviours of the customer - this has become increasingly pertinent as 76% of consumers think companies should understand their expectations and needs. Phil told me that, "it's the way customers are shopping that is driving transformation of the sales function. A valuable method of gaining insight into the mindset of the customer is by segmenting the core customer base. This will give a more detailed view which can be used to direct sales activity". Collecting data from previous buying activity opens the opportunity to analyse purchasing habits which can be integrated into tactical business activities, such as forming a comprehensive customer journey and adapting communications with a customer. This understanding has to be a guiding factor in the transformation agenda.
3. Where to start
Any transformation programme is a journey that begins with an initial planning and strategy phase. Kedar suggested that this should consist of a diagnostic: "Start by having a view of what good looks like in terms of sales organisation, processes and systems for your specific business context. Then review your current state vs. this end state to identify the biggest gaps that need to be bridged". This gap analysis vs. best practice can be the basis for deciding the priorities of the transformation and setting the phases of renewing the sales function.
One of the main priorities to be considered is the technological aspect and digital potential. Kedar explained that an important part of the diagnostic should be, "to explore the role and potential of digital capabilities in sales for your specific industry and market". With rapidly adapting customer expectations and purchasing behaviours, the sales function cannot lag behind but rather should be thinking ahead. Silvio explained that cutting-edge systems, "create competitive advantage and reduce costs with increased data capture and automation capabilities. In this market, leaders can die quickly with the underdogs rapidly taking over due to their digital-first approach".
It is vital that transformation metrics are determined within this first stage of planning. Silvio explained that organisations should, "ensure there are the right tools and processes in place to analyse progress in the transformation". When the project is broken down into phases, a clear evaluation methodology has to be established to track progress. This process will keep the project aligned to the main objective and maintain momentum as each stage is completed.
4. Talent and training
A transformation of the sales function does not require new people but retaining the workforce with upskilling and training opportunities. The most sought-after and advantageous characteristic of an employee is being adaptable in the face of change. However, Kedar told me that this may be difficult depending on the maturity of the industry and the technical complexity of the product or service: "mature markets, such as chemicals, tend to have sales experts that have worked in the industry for numerous years and find change challenging. Companies with technically complex products or services, for example in hardware, horticulture or biotechnology, can also find change much more difficult, as the sales people are well equipped technically but can sometimes prioritise this over their commercial capabilities". Training is pertinent to make the shift from product or service-centric selling with high expertise and industry knowledge to a more commercial approach that leverages knowledge but focuses on value and crafting a sales pitch to match a customer's needs.
Training for a new sales approach also has to be a part of aligning the sales procedure with culture – this is critical for processes to be streamlined. For Phil, a company, "must change the incentive structure to align to the corporate strategy, otherwise the transformation can become disjointed". He gave an example of how uncalculated KPIs for sales people can push them to increase wholesale purchases but that can be at the cost of movement of the product to customer. Metrics drive sales but also are integral in forming a work ethic and company culture. In any transformation it is critical that each and every implementation is planned in relation to strategy and culture.
5. Buy in from leadership and collaborative approach
Senior level sponsorship, and stakeholder alignment, are essential for the programme. Kedar suggested, "the transformation programme should be an item on the agenda of the monthly or quarterly senior leadership meetings. And ideally, there should be a senior leader at the head of it all, being accountable for the programme".
Phil also advocated for buy-in from senior leadership but also made a case for cross-function support. He advises anyone to, "take a collaborative approach and create the programme's structure and strategy with other departments - it takes longer but usually sticks".
For more information please contact Adam Gates.