How to overcome the 5 key challenges of a supply chain and procurement transformation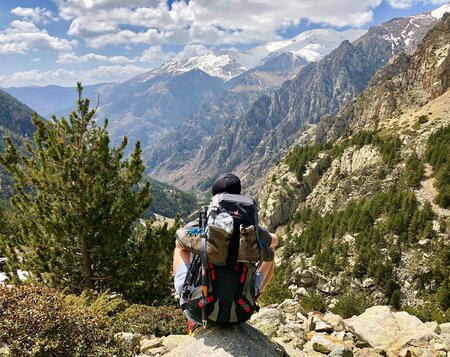 Zhibek Valevka, Associate at Odgers Connect, explains how to overcome the common challenges of large-scale supply chain and procurement transformations
When it comes to supply chain and procurement transformation, there's no on and off switch. Any small to medium sized business is likely to process thousands of transactions every day. For industries such as pharmaceuticals, retail and manufacturing, it is the lynchpin of an organisation's operations. The functions are dynamic, constant and essential. Transforming them is like trying to paint a ship that's already in the water.
It is however, an area of the transformation space we know intimately, with independent consultants in Connect's network working across a wide range of organisations and industries, from construction right through to biopharmaceuticals and industrial manufacturing. Our independent consultants help organisations with every flavour of supply chain and procurement transformation. With that in mind, I spoke to three of our independent experts about some of the common pitfalls organisations face and how they can be overcome.
1. Ensure complete end-to-end visibility of your supply chain
Few companies have true visibility of their end-to-end supply chains, both upstream and downstream. This lack of oversight means that the implementation of any transformation can fall victim to an absence of steering and risks becoming fragmented, with any changes focused on specific areas, rather than the entire supply chain.
Chris Cromey-Hawke is an Odgers Connect Ambassador and supply chain and operations strategy consultant. He advises companies should gain a complete picture of their end-to-end structure, flows and policies before conducting a transformation project. "Very few companies have invested in any form of robust mapping. However, without this it is hard for an organisation to understand what they are dealing with holistically. The natural tendency is therefore to segment and focus on those areas they can influence."
Guy Brammar is a specialist supply chain improvement and planning advisor and former PwC management consultant. He agrees: "everyone gets this wrong but it's the most important aspect of a transformation. Measure where you're starting from and where you're going to. Describe the operation of the current model and then you can go about detailing every one of the changes you want to make."
2. Invest in inventory management and optimisation
Inventory cost reduction is one of the most common drivers of any supply chain and procurement transformation. However, reducing inventory cost effectively and accurately is one of the hardest supply chain management challenges. It is therefore critical that any transformation is preceded by competent inventory analysis and a pilot model to pressure test key policies such as safety stocks or run and production frequencies.
"Few companies really analyse and understand the components of their inventories or the underlying drivers, making it very difficult to set appropriate policies and ensure inventory investments are optimised," Chis told me.
"Companies that get this wrong often find they don't have enough space for the inventory and have to compensate by trying to increase the frequency of distribution," Guy Brammar said.
3. Consider more than just unit cost when identifying savings
Whilst cost reduction is often a primary aspect of any supply chain and procurement transformation, organisations should not focus solely on achieving a price reduction from contracts. If they do, the full potential for benefits is likely to be missed. Organisations should consider alternative contract models or service delivery approaches in their pursuit of cost reduction.
Guy Redhead is a former EY management consultant and supply chain and commercial programme transformation specialist. He told me that, "historically, procurement has used sourcing methods to reduce unit costs on an initiative by initiative basis. This often comes at the expense of the wider portfolio of spend or neglects the life-cycle cost of assets. Your procurement function should use a category planning process to drive a more holistic view of spend prior to undertaking discrete go–to–market activities."
4. Integrate your suppliers into the long-term strategic plan
Any transformation should incorporate a supplier management framework that aims for ongoing sustainable value creation. This should be balanced with managing commercial, contractual and reputational risk.
"Performance management should create incentives for suppliers to support the delivery of your organisation's objectives," Guy Redhead said, "any future framework needs to include segmentation, performance incentives and a clear articulation of organisational accountability and responsibility."
If this is not included in the transformation programme then it leaves the organisation open to potential setbacks on the suppliers end and the risk of ignoring legal issues until they become a serious problem.
5. Plan for unforeseen problems
Due to the complexity of the supply chain and procurement function, transformation programmes almost always take longer than planned. Likewise, something almost always goes wrong.
"When you're mapping out your changes, you need to identify the biggest risks and run models on what their impact might be," Guy Brammar told me, "ensure you have a contingency plan and make sure it incorporates any potential major failures."
Guy advises to plan for unforeseen problems across the whole programme and to implement a 'failure, mode and effects' model to help discover design flaws in processes.
For more information, please contact Zhibek Valevka​​​​​​​.