How to foster a more cohesive workplace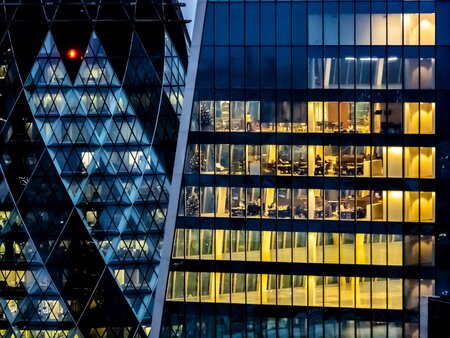 Adam Gates, Head of Odgers Connect, speaks to independent HR and people management consultants Fay Thompson and Lindsay Murdoch about how organisations can bring together their remote workforces and create an inclusive culture
It is widely accepted that the lockdown measures which have been in place for almost four months now have changed the workplace for good. As we are easing out of the initial height of the pandemic in the UK, the government has announced more discretion for employers to make the transition back to office life. However, the return is not set to be a straight-forward process. We have come to realise reinstating the same conditions pre-pandemic are no longer suitable; it has become a much more complex issue that requires not only thought of health and safety and compliance, but also the changed needs and wants of the workforce. Organisations need to find their place in a significantly different world of work.
To gain some insight into these key points of change and how to take on this challenge to ensure the organisation is being led down the right path to a renewed workplace with a cohesive workforce, I spoke to two highly experienced HR and people management consultants in our network, Fay Thompson of MCR Consulting and Lindsay Murdoch of Intaconsult Limited.
In my conversations with Lindsay and Fay, we discussed how there have been upheavals of our fundamental notions of the workplace - there has been substantial 'redefinitions' from this period of disruption. Fay said, "we have to be open to expecting things will not be the same as we ease out of lockdown; we will be facing new experiences and leaving behind old." With this, Fay explained that organisations need to think about how a workforce can coexist in a way that is going to be productive and positive, and also how organisations can create a more stimulating employee experience both inside and outside the office. The other critical component to this transformation period is integrating an understanding of the wellbeing of employees, Lindsay told me, saying "businesses need to behave in an ethical manner."
Fay began by suggesting leadership is a good place to start addressing this issue. For her, "the leaders of an organisation have to lead by example and set the tone". This was also echoed by Lindsay who proposed the idea that management must set the expectation and instil behaviours by having a future focus and sharing a vision for all to buy into. She explained that there are "real business benefits to this". Fay suggested putting in place a set of key working principles, which will guide employees how to effectively balance their work and home lives. She gave the example of leaders not sending emails late into the night or at weekends which could make employees feel an obligation to respond outside of core hours. Through their influence, leaders should disseminate a strong message of the organisation's stance on working from home including expectations and boundaries.
Another approach offered by both Fay and Lindsay was to simply ask your workforce and involve them in what needs to change. This "employee-led approach", as Fay referred to it, brings every member of staff into the equation, giving them the opportunity to express individual needs. This not only gives the organisation a clear understanding of how they should address the change and draws out ideas for new measures to implement, but importantly it can "bring everyone on-board as they feel like their voice is being heard", said Lindsay.
A critical component to fostering workplace cohesion is the culture and values of an organisation. Lindsay proposed this process of cohesion should be thought of like "building a society". For her, organisations need to promote the benefits of a diverse workplace, focusing on the development of cross-collaboration to empower individuals and harness the advantages of varied perspectives. Adding to this, Lindsay explained, "everyone has had different experiences, whether long-serving employees with extensive professional experience or a recent graduate, these are all valuable to support one another". As a recommendation, Lindsay referenced buddying programmes that go beyond the usual graduate mentoring schemes to bring together co-workers of differing levels to learn from each other.
To embed critical values into the business and to promote cohesion, Fay recommended an 'outside-in approach'. In this, organisations should engage with their customers to understand their desired customer experience. This insight can be used as input to create a set of values that reflect the expectations and needs of the external stakeholder. These then need to be mirrored in the operations of the organisation and delivered at every customer touchpoint. This focus on the customer experience enables a common purpose that unites and engages the workforce thereby creating a great customer and employee experience.
Looking further into the future, we discussed how remote working will become more commonplace - "the office will no longer be the primary place of work", said Fay. On this, Lindsay suggested that organisations should really start to consider what this means - it's impact on people and their new needs for effective and efficient work. Specifically, there has to be a focus on providing the right working environment as well as the tools and technology, critically in tandem with training. Lindsay made the point that many people have been without a home office set-up which has made remote working during the lockdown difficult and demotivating, impacting their own mental and physical health as well as lessening their quality of work. To overcome this challenge, organisations may want to reconsider their office space, perhaps opening up a number of smaller remote working locations and taking advantage of alternative co-working spaces such as WeWork, for employees to access closer to home and to be a resource to enable collaborative in-person group work when needed.
We are also beginning to see considerable change to people resources and attitudes to hiring. What was an office made up with a majority of permanent staff and the occasional additional support from contractors, is shifting and evolving into a more flexible and varied workforce. Fay anticipates we will see a shift to a "more agile approach to talent", explaining that rethinking the people strategy to have a stronger mix with more supplementary resource will allow an organisation to more easily overcome any further disruption ahead while still acquiring required capabilities. Working remotely will also enable access to a wider pool of talent, for longer-term expertise or to drive and deliver project-based work.
In conclusion, the workplace is changing significantly and the next couple of months will be critical for organisations in transforming their ways of working. Employees from all levels are asking for permanent change in flexible working protocol in order to work more effectively and efficiently. There is an opportunity being presented to businesses: the workforce is looking for motivation and drive to enhance performance. Organisations need to respond to this movement, administering the changes to working policy and providing the tools, equipment and training to facilitate employees to best serve the company going forward. This is a tall order, requiring an extensive programme of research, planning, implementation and review but a reinvigorating people agenda is imperative for future business success. To undertake this considerable and highly complex matter, organisations should work with their HR leaders or consider engaging external support from a highly experienced people management and HR consultant offering objective determined problem solving, strategic advice and quick programme delivery.
For more information please contact Adam Gates.