Defining and implementing a digital transformation roadmap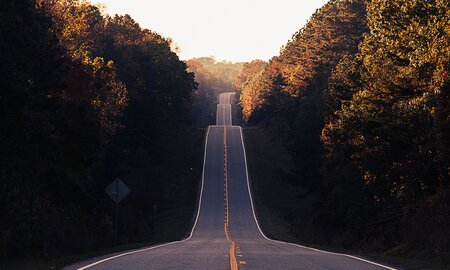 Nick Lefkonidjates, independent consultant part of the Odgers Connect network, discusses the importance of a strong roadmap in any digital transformation and explains how organisations can get this right
What is Digital Transformation?
Digital Transformation has been a buzz-phrase for at least a decade now. But it often feels like it means something different to everyone you talk to.
For many companies, it's about changing the way they engage with customers; some see it as the re-platforming of existing technology or use of new technology to solve existing problems; and others consider it a set of tools and techniques to bring innovations to market faster.
While all of these are elements of digital transformation, they're not the complete picture. At its heart, it's about integrating data, technology, process, culture, ways of working, tools and methods to completely reinvent the way organisations do business. To be truly transformational, this should pervade the whole organisation and be clearly linked to the organisation's overall strategic plan.
Typical challenges with Digital Transformation
Forrester puts current rates of Digital Transformation failure at 50%, while other sources put it as high as 84%. And the consequences of failure are high in terms of lost time and revenues, increased operating costs, reduced market relevance, and even business failure in extreme cases.
One of the big causes of these high levels of failure is the fact that many organisations have been seduced by the mantra of experimentation/failing fast that has become so prevalent in recent years. In its worst form, this has led to a scattergun approach to spinning up new digital initiatives that sees organisations trying, and failing at, many different things in an uncontrolled way that rarely has a common thread of value or a clear link to the strategic plan.
This is exacerbated by the pace of change and never-ending growth in new technologies, which is putting organisations under immense pressure. From blockchain, to IoT, to robotics, to analytics, to AI, businesses are being compelled to experiment and adopt the latest buzzwords to stay relevant and get ahead of the competition.
It's no wonder, then, that organisations feel like they need to transform everything about themselves to avoid falling behind the competition or failing completely. And in some ways, that's probably true. The challenge in these situations is to make sure that the pressure drives positive, well-considered action in line with strategy.
The value of a strong roadmap
One of the best ways for a business to take control of their digital transformation and increase their chances of success is to define a clear and coherent digital roadmap for the organisation. This should take the form of a prioritised portfolio of initiatives mapped back to specific outcomes in the strategic plan, and it should cover the key elements of data, technology, process, culture, ways of working, tools and methods
This is clearly a complex undertaking, and there are steps that you can go through to make it easier to achieve.
Define how the organisation needs to change in order to support the outcomes in the strategic plan
Evaluate how digital transformation can support the changes that need to be made
Define a set of digital transformation initiatives that will deliver the required changes and prioritise them in terms of importance to the business and value to be delivered
Define the required changes to culture and ways of working and map out how this will happen
Define the tools and methods to be used to underpin the changes and how these will be implemented
Determine the organisation's capacity and capability to deliver and consume the changes
Overlay this with the resource requirements of the various initiatives to produce a prioritised digital transformation roadmap
Addressing the capability gap
One of the big challenges that most organisations face with digital transformation is the fact that it requires a whole new set of capabilities that are usually not present in the business. This is where Independent Consultants can have a big impact on the success of digital transformation.
Because they've already been through this type of transformation, usually with multiple clients, Independent Consultants can bring that expertise to bear on organisations that don't have the capability in house. They often bring experience of different industries, which allows them to provide new perspectives and fresh thinking that wouldn't otherwise be available. And because they're independent they bring a level of objective and constructive challenge that's absolutely vital to deliver digital transformation successfully.
The other big advantage that Independent Consultants bring is their ability to embed new capability into the organisation and leave behind self-sufficient teams. Unlike the big consultancies, whose business models are focused on protecting revenues by continuing engagements for as long as possible, Independent Consultants understand that their success is inextricably linked to the sustained success of their clients. For that reason, they focus much of their energy on leaving behind a lasting legacy so that their clients have the capability to carry on transforming successfully long after the consultant has gone.