Creating Value through Independent Consultants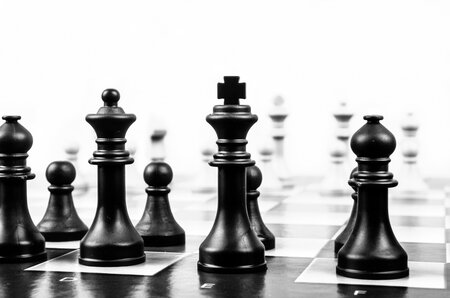 We are in a strange market currently. There is obvious cause for concern on many fronts, from the ongoing Brexit negotiations, decline of Sterling, oil price volatility and the US election, meaning institutional and private investors may start erring on the side of caution. However, conversely there has been major fundraising completed in the last year by Apax, BC Partners, Cinven and Permira, over $1.4tn in dry powder (uninvested capital) globally as of June 2016, and continued new deal activity including Guy Hands' Terra Firma getting back in the game with the purchase of Welcome Hotels, Advent's recent bid for struggling industrials business, Brammer and BC Partners' purchase of 22 hospitals from Acadia Healthcare, the parent company of the Priory Group.
In times of economic uncertainty, we see certain trends arise in private equity. New acquisitions sometimes slow down, as does the disposal of assets, meaning an increased focus on value creation within the existing portfolio. There are typically three ways that firms create value within their portfolios: deleveraging or financial reengineering, multiple expansion or arbitrage, or the ever-important operational improvement. It is this last point that we will continue to see evolve through choppy waters, as firms look to create maximum growth and efficiency within the asset, thus maximising returns when the time is right to successfully exit.
Management consultants have for decades advised private equity firms on pre-deal due diligence, 100-day plans, operational improvements and exit strategies, working with senior management to direct them through the strategic roadmap. Firms such as Bain, BCG, McKinsey, L.E.K., PwC and OC&C are renowned for their expertise in due diligence and transaction related advice, industry and functional depth, as well as the intellectual horsepower and global reach of their consultants.
However, when it comes to longer term operational improvements, mainstream consulting firms can become an unnecessary cost and private equity has turned to the use of independent consultants as a way of hiring the same quality and experienced talent, at a more attractive price point. In addition, operational improvement strategies are becoming increasingly complex and now have to be handled by specialists. As Simon Havers, Head of Odgers Berndtson Private Equity practice and previous BVCA Chairman explains: "In the early days of a new investment, there's a huge amount to do, often formalised in a 100-day plan. Many of our clients find that some of the tasks in the plan are best executed by bringing in individual consultants, carefully selected to have specialist skills and experience which precisely match the specific task".
There is no perfect solution to value creation and each firm will have to decide on the best structure and operating model given its overall strategy. Typical questions we see include: Should we build a skeletal portfolio team supplemented by a network of independent experts or a larger permanent team? What level of person do we need, more experienced experts or junior hands-on analysts? Do we want generalists who can cover different topics or do we need a bench of deep experts? Ross Coull, Investment Director at CDC Group, favours the expert route: "individual experts, who combine consulting experience with time in industry, are often highly valuable to our investments, both pre- and post-deal, where the challenging environment means that deep operational know-how and industry experience is critical". Miles Graham, ex Head of Active Partnerships at 3i Group and experienced Operating Partner agrees: "the use of independent consultants within portfolio value creation plans is a major development we're seeing and a logical supplement to the work that the likes of McKinsey, BCG and Bain do. What Odgers can bring to the table is a sophisticated and robust process from its leading executive search business, mitigating the risk of a misaligned cultural fit, something often neglected in the selection process of consultants". To corroborate this, we only have to look at the number of former headhunters who have been hired by PE firms to apply a rigorous assessment process to newly acquired management teams.
What we can be sure about is that the next few years will be turbulent. The demand for strategic and operational consulting support will continue in private equity, but the way in which consultants are used will evolve, with the more flexible and agile delivery models likely to be favoured.
Odgers Connect works with private equity clients, providing senior and expert independent consultants to solve complex business problems. These consultants work with management teams across all aspects of strategic transformation and operational improvement, from international growth strategy and organisational change through to financial restructuring and wholesale turnaround programmes.
For more information on how Odgers Connect can help address your key business issues in private equity, please contact Adam Gates, Principal Consultant - Odgers Connect.