Consulting to the retail and consumer sectors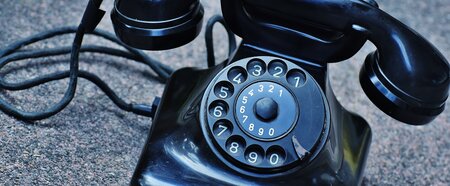 This month we welcome Adam Gates, recently appointed Principal in our dedicated Consulting division. Adam brings over 10 years' experience in executive search and professional services recruitment, appointing senior candidates into management consulting firms such as Deloitte, Boston Consulting Group (BCG) and Oliver Wyman on an international basis.
Adam will be responsible for supporting clients in the retail and consumer sectors on strategic and operational projects, through the provision of expert Independent Consultants with career track records at firms such as McKinsey and BCG. Here, he provides insight into the consumer markets and how Independent Consultants can provide support during widespread sector changes.
Keeping up with the consumer
The retail and consumer goods sectors, whilst different in many ways, are arguably some of the most disrupted and complex at present. The ever changing consumer landscape and impact of online shopping are forcing businesses to constantly evolve and remain as agile as possible.
The price war amongst retailers, particularly in the supermarket sub-sector, is an ongoing challenge for industry leaders, as many look to evolve their business models to maintain profit margins whilst remaining competitive. The supermarket "discounters" such as German powerhouses Aldi and Lidl have changed the game and are no longer considered fringe supermarkets. Instead, they are becoming mainstream and disrupting the sector, mounting pressure onto the 'Big Four' (Tesco, Sainsbury's, Asda and Morrisons) and forcing them to refocus their approach to pricing, stock and consumers in general. To make matters worse for the 'Big Four' we have recently seen the launch of Amazon Fresh, the online giant's assault on the grocery market.
This disruption is leading to retailers diversifying their offering by acquiring, or in some cases collaborating with – complementary retailers, and this may become more common as the industry continues to shift. The impending takeover of Argos by Sainsbury's will see the once struggling catalogue retailer integrated into Sainsbury's stores and online shop. This growth in competition is having wider effects throughout the supply chain, as some retailers seek to reduce pressure by cutting costs elsewhere.
Retail and consumer businesses have not been immune to the impending effects of Brexit: multi-national supply chains and distribution of products are just some of the challenges they face. Once Article 50 is invoked, it would not be wholly surprising for Independent Consultants to experience a rise in demand as businesses scramble to secure high level strategic and planning support.
Opportunities
My main focus is working with clients to source experts who have deep sector and functional experience having grown up in tier one consulting firms, to provide the support and advice needed to battle through an extremely competitive market. These consultants provide expertise in a range of areas from digital and omni-channel, pricing strategies, post-merger integration, supply chain to more general operational and transformational changes. I am also working with individuals from a variety of backgrounds, as cross-sector knowledge often benefits many areas of retail, such as supply chain.
Particularly during times of unrest in the industry, businesses will be looking to procure advice from those who can offer a wealth of experience, flexibility through a more cost effective, value-based model than through a traditional consulting firm. Similarly, we are also seeing a rise in senior consultants leaving the more traditional firms to work on an independent basis and thus gain a better work-life balance, freedom to choose projects and to work for themselves.
It is undoubtedly an exciting time to be involved in placing talent across the sector. As ever in business, procuring the expertise of individuals sooner rather than later during challenges will help organisations to stay ahead of the curve during such intense competition.