Consulting opportunities in the climate change business agenda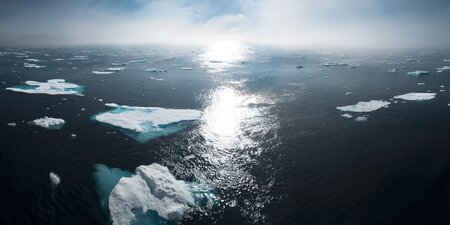 Matt Friend, independent business strategy consultant, discusses the opportunities for businesses in responding to climate change and what this means for independent consultants.
Last year the UK parliament declared a climate emergency and made the legally binding commitment to achieve net zero carbon emissions by 2050. It comes at a time of growing pressure from consumers for meaningful change in tackling the climate crisis. Organisations across almost every industry are responding to this pressure and looking at how they can transform their operations to meet the needs of a sustainable future and the sustainability demands of their customers. As a result of this emerging climate change business agenda, there is a new and rapidly developing space for consultants.
There are four major pressures that are driving the escalating focus on corporate sustainability agendas:
1. Changing investor expectations. A growing proportion of investors are demanding that companies disclose how they plan to address climate change and are urging them to build it into their future strategy. The latest example of this is Blackrock, the world's largest fund manager with nearly $7tn assets under management, writing to investors in January 2020 to say that "Climate risk is investment risk" and that "sustainability should be our new standard for investing", and announcing plans to exit investments in coal.
2. Regulators aligning industry standards to the governmental commitments of net zero carbon emissions and enforcing fines for not meeting these requirements. OFWAT for example in the recent PR19 have made their standards tougher on environmentally damaging waste and leakage allowances for water companies. With regulators becoming more stringent, organisations are being pushed to progress their sustainability plans and build in more long-term action.
3. Organised protests, including the school strikes both in the UK and around the rest of the world and the actions of groups such as Extinction Rebellion. The influence and impact of these collective movements are being heard by industries. At the same time, employees are placing increasing pressure on their organisations to take direct action in addressing climate change. For example, Amazon was recently forced to respond to employees who called on the company to reduce its carbon emissions and questioned its work with fossil fuel producers.
4. Finally, and perhaps most importantly, the radically improving economics of renewable energy. The costs of solar and wind power and lithium-ion batteries have all fallen dramatically over the past decade, and in most parts of the world renewables are now the lowest-cost source of new power generation – without subsidy.
Sectors that hinge on natural resources are being most affected by this shift in business direction; they have been propelled to innovate and make significant change, and quickly.
The water industry has the potential to be significantly impacted by climate change: the UK is forecast to see risks to water security within 25 years, while rising sea levels pose a future risk to coastal water infrastructure. As a result, we have seen the water industry make considerable progress over the past few years. Water providers across the UK have long been involved in recycling the by-products produced in the water purification process, such as converting sewage sludge from the wastewater treatment process into biogas. However, companies are increasingly also implementing other renewable energy systems including wind and solar power, as well as investing heavily in energy efficiency and improved data. Thames Water, for example, installed 23,000 solar panels on the Queen Elizabeth II reservoir to power local water treatment plants for the provision of clean drinking water to around 10 million people. As water companies are increasingly seeking out opportunities to reduce energy demand and use renewable sources where possible, independent consultants are being brought in to review the possible avenues available and build a roadmap for value generation.
Energy companies have also made ambitious promises for how they are going to become greener with a number of providers now offering 100% renewable energy. For example, new-comer Octopus energy has been a pioneer in smart energy with their introduction of flexible off-peak tariffs – which can mean customers are paid to use excess energy from the grid. This initiative motivates customers to change their energy consumption and thereby places less stress on the national grid and reduces the risk of blackouts (three companies had to collectively pay £10.5bn in compensation following blackouts last July). This change in the energy market is opening opportunities for consultancy projects on competitor and market analysis and forecasting to enable energy companies to build a comprehensive strategy for sustainability.
In the transport industry, the advancement of battery technology has been a major cause of disruption. Tesla, the specialist electric car manufacturer, has impacted the automotive industry so much so that every major car company has already developed or is developing electric models. And while electric cars are in the limelight, many other transport sectors from buses to short-haul ferries are also rapidly electrifying – over 425,000 electric buses are already in use globally, and they make up nearly 50% of new sales. Recently, we have even seen a number of airline companies reveal plans to develop battery powered planes with hopes of chartering commercial short-haul electrified flights in the coming years. From this market expansion, organisations are increasingly looking for help in analysing the commercial viability of new products and bringing them to market.
The energy supply for mining is also changing. Miners are increasingly looking at the economics and resilience benefits of renewables, and deciding to generate the necessary power supply for mining activity by building renewable sources such as wind farms and solar fields. This has not only cut costs, generated more energy, and benefitted local communities but in many cases has also been integral to securing the required government permission for the mining site and the finance from banks to fund projects. As environmental impact credentials are becoming a highly important factor for mining companies entering a new site, there is an increasing demand for external expertise to assess the proposed project and advise on environmental best practice.
The shift to more sustainable practices requires change and transformation projects – an area where independent consultants have a wealth of experience. From a strategic perspective, companies are looking for support in understanding the risks they face as a result of climate change and the pressure from consumers and other stakeholders. At a tactical level, clients are asking for help to analyse and review the business opportunities around disruption and innovation. These projects look at emerging market trends and how to build new business models in response, and help clients understand the business case. The next step is to then build a roadmap that can detail how to generate value from the opportunity.
With organisations pursing a sustainable business agenda, opportunities for independent consultants to provide strategic advice and support the implementation of greener initiatives is growing. 2020 will be a year in which organisations increasingly prioritise the climate change agenda and implement sustainability initiatives to ensure business longevity.
For more information, please contact Zhibek Valevka.