Case Study: Top 5 Global Pharmaceutical Company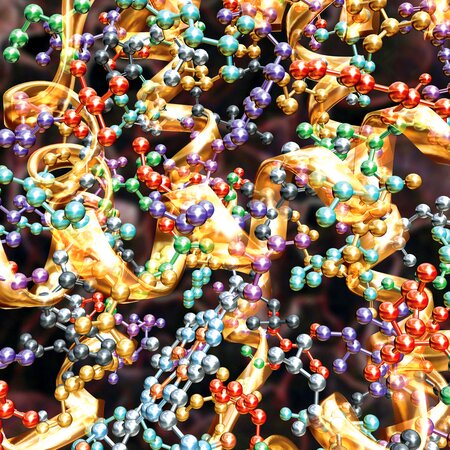 The Issue
Strategy Consultant
The client is one of the largest pharmaceutical companies in the world. Focusing on an interdisciplinary research approach it delivers medications, to millions of people. This piece of work was for a market access client who had a requirement for a strategy consultant to develop a Customer Needs Framework which aligned company services to their customers' needs.
This framework would be leveraged to provide a holistic and targeted service offering to the NHS, therefore it needed to synthesise the diverse needs of NHS customers into a written strategic framework that cohesively outlined their needs (e.g. financial management) and considered levers that could be used to solve those needs (e.g. increase revenue, reduce costs, optimise allocation etc.) in order to deliver an all-round value proposition to customers. Part of this would involve engaging brand teams and other stakeholders within the business to align services and offers to the framework and to create an inventory for the brand teams.
"Knowledge of the NHS was 'key' to the role, but we also needed somebody who would have very strong abilities as regards stakeholder engagement and we also wanted someone who would bring us an external perspective." says the client. "We decided that pursuing an independent consulting route was a better overall solution as it gave us the opportunity to meet and interview individual consultants prior to their appointment."
The Solution
Clearly, this required a consultant with a number of attributes:
A strong knowledge of NHS customer needs, alongside an ability to draw the commonalities beyond the detail.
A track record developing strategic frameworks which are mutually exclusive and collectively exhaustive.
An ability to engage with various levels of stakeholders in a pharmaceutical environment, both on an individual basis, and through the facilitation of focus groups and workshops.
An ability to translate abstract thinking and discussion into a well-articulated and structured written framework that can be directly implemented by Brand teams, Marketing and Business Development etc.
While we were able to quickly identify several highly credentialed strategic consultants with backgrounds in Life Sciences, as the NHS experience was so critical, a strong emphasis was placed on providing a consultant who combined both. Three candidates were presented,with two being interviewed by the client.
The Consultant
The consultant, Thalia, combined both an outstanding track-record in senior NHS roles with consulting experience from KPMG.
At interview the client found her "energy and enthusiasm" compelling and her "very engaging personality" was also a key consideration "as engaging others throughout the organisation was going to be fundamental to the success of the project. The client also thought that Thalia would provide a good organisational fit for their business.
The assignment commenced in October and completed in December 2016. This is the first time Thalia had worked with Odgers Connect. "The team understood the needs of the industry – possibly as a result of many of them having worked directly in industry before. This made a significant difference to the quality and relevance of the discussion, support and placement process – and I am sure is a very effective approach for their clients."
The Outcome
In terms of her impact and legacy as a Consultant, the client thought Thalia delivered her remit "very well". In particular, Thalia was "very persistent" with her engagement of others, and would "keep going back" when she didn't get quite what she needed. What was important, however, was that she managed to do this in such a way that didn't "put other people's backs-up". She "definitely delivered what was asked of her".
Thalia's engagement style was "positive and very good". In particular, she had a good way of putting on the "customer hat" and this played out well in terms of the Customer Framework. During its development, this went through a number of iterations, but the client found Thalia "very responsive to client need and direction".
For more information or to discuss independent consulting solutions, please contact Charlotte Gregson.