Case study: Regulatory affairs and supply chain optimisation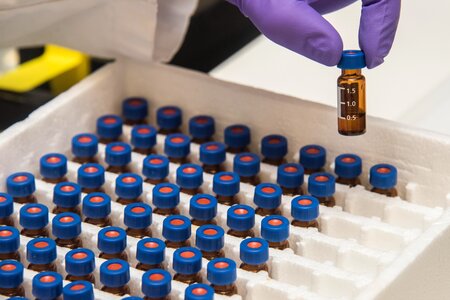 Adam Gates, Head of Odgers Connect, speaks to independent consultants Suzanne Coles and Guy Brammar about their recent assignment for a large international pharmaceutical company optimising their regulatory affairs and supply chain functions for the organisation's emerging markets division
The client, a large international pharmaceutical company, was looking to review and address growth potential and efficiencies of its emerging markets division. The company had grown quickly with a number of acquisitions making a total of 43 emerging markets in Africa and the Far East. However, there was ineffective integration of these new businesses which resulted in siloed serendipitous growth creating an organisation that was inefficient and no longer fit for purpose.
In order to streamline the unwieldy expanding emerging markets division and to obtain specific actionable recommendations on how to improve efficiency, the organisation undertook an extensive consulting project. The client turned to the Odgers Connect network for highly accomplished and specialised independent consultants in the life sciences space to lead on the supply chain and regulatory affairs workstreams.
For the regulatory affairs project, the client appointed Suzanne Coles. Suzanne is a professional with a 20-year track record of delivering strategic and organisational projects in the life sciences industry. Her background includes commercial and portfolio management projects in the emerging markets as well as having worked in regulatory affairs.
Leadership of the supply chain optimisation work was assigned to Guy Brammar, a former big 4 and now independent consultant. Guy is a specialist in supply chain and operations improvement, having extensive experience project managing and delivering consultancy work for life sciences and pharmaceutical companies. His skillset includes strategising supply chain efficiency, advising on inventory management, and rationalising and redesigning networks.
The regulatory affairs project, led by Suzanne, was a collaborative effort with her working closely with the client team and key members of the regulatory function to enable a co-creation process. To get a baseline understanding of the initial state of the function, and then where it needed to be, Suzanne started her work by completing a high-level benchmarking activity of the regulatory organisation against competitors. Once she had gauged the situation and scope of the project, Suzanne ran a series of workshops with the regulatory affairs team to map out the key problem areas of the function. These workshops identified three key problem areas: high volume operational activities scattered across the organization, an overlap in management roles and a lack of global function oversight. These complications were found to be the cause of the function being permanently in a reactive mode, unable to strategically support the emerging markets commercial business.
From these findings, Suzanne worked with the team to propose a number of solutions to increase efficiency. The recommendations set out were to offshore and outsource aspects of the regulatory affairs function, to change FTE deployment and to de-layer the organisational structure. Critically, they proposed that the role of regulatory affairs should no longer be of a service provider but of a strategic decision-making partner.
The supply chain workstream did a similar auditing process of the organisation. Guy carried out an internal assessment of productivity levels by dividing the headcount by market and by key activity drivers – such as number of SKUs, number of orders, and number of customers. This assessment process resulted in a detailed headcount and productivity model which was used to compare the markets to industry benchmarks to check for any systematic differences and highlight potential areas for reduction.
Guy went further than the scope of the project to deliver a draft implementation plan, setting out not only a timeline for delivering change but also how optimise systems to further the aim of cost savings. From his assessment of headcount and productivity, he became aware a number of inefficiencies resulting from the use manual processes, using spreadsheets rather than software the company had licences for. Guy drew out a systems landscape outlining where processes could be standardised and where systems already deployed could enhance the speed and efficiency of the operation.
As a result of Suzanne's work, the client is now expected to save an outstanding $1.4m over the next 9-24 months through the introduction of an India off-shore hub, a gradual increase in outsourcing to process high volume operational activities, and a de-layering of the emerging markets organisation so there is a single point of accountability. At the crux of the project, her proposal went beyond a cost reduction exercise and transformed the role of regulatory affairs into a strategic partner to the commercial organization supporting portfolio decision-making and the efficiency of strategic activities.
From the supply chain perspective, the output of Guy's modelling was transcribed into a presentation which was then relayed to the regional managers to be agreed upon and implemented. From this work, the organisation will be able to achieve savings with reductions in headcounts in some areas, but also higher productivity in other markets where it was found to need extra resource to carry out the full supply chain operation. The project delivered a comprehensive review of the function, as well as an implementation plan detailing system enhancement recommendations and suggested timelines for carrying out the changes.
For more information please contact Adam Gates.