Case Study: Perkins Engines Company Ltd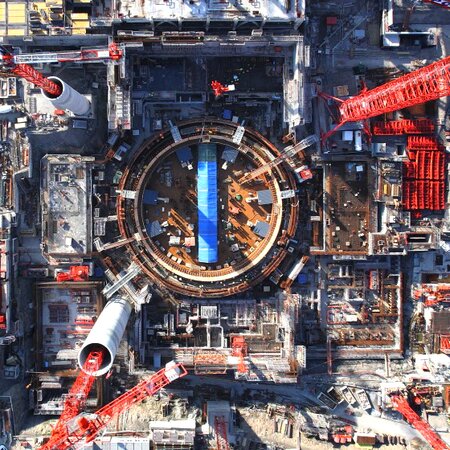 The Issue
Strategy Consultant at Perkins Engines Company Ltd
Perkins is one of the world's leading suppliers of diesel and gas engines. It has been in business for more than 80 years and in 1997 became part of Caterpillar Inc.
The company recently opened a $150 million, state-of the-art manufacturing facility in Aurangabad, India to produce its powerful 4000 series of engines. These engines are designed to provide reliable prime or standby power supply solutions for customers such as hospitals, airports, universities, data centres and large manufacturing businesses.
"Building a world class facility in Aurangabad wasn't just a decision about setting up a manufacturing plant," says Perkins general manager Richard Cotterell. "It was about meeting the needs of our customers, sustainable and long term growth. We wanted to grow our market share in India and more widely across Asia. To do that, we needed a footprint in Asia."
In order to maximise the impact of the investment a world class inauguration was planned, which was to be supported by a brand advocacy and awareness programme."
The Solution
The advocacy and awareness programme required multiple skills such as stakeholder mapping and development, communications, and project management. The programme needed to be driven by someone capable of developing strong brand awareness among key stakeholders, including Government, media, community leaders and customers.
As this was a strategic project role central to the inauguration of the Aurangabad facility, Perkins came to the conclusion that a consulting appointment provided the best solution.
The Consultant
The consultant, a former McKinsey Engagement Manager, was selected from a high quality short-list put forward by Odgers Connect.
"The person we chose brought gravitas to the team," says Richard. "Her knowledge of India stood out but she had also worked in industry in other parts of the world, working across different stakeholder groups. This gave her the influencing and organisational skillset we needed."
On top of being able to steer the Perkins team on interactions with important external stakeholders, the consultant needed the project management skills to draw together various parts of the internal organisation. Requirements of the role included arranging and leading project team meetings; breaking down project activities into specific tasks; and overseeing the satisfactory completion of these tasks within a demanding timeframe, all part of the classic consulting toolkit / skill set.
The Outcome
The consultant developed a 'relationship map' for nurturing key stakeholder relationships in support of project objectives. The inauguration event itself was well attended by a large media contingent, customers and important local political figures, including the Chief Minister of Maharashtra, who spoke highly of the facility.
For more information or to discuss independent consulting solutions, please contact Charlotte Gregson.