Case study part 1: developing a digital finance vision for a FTSE Property Developer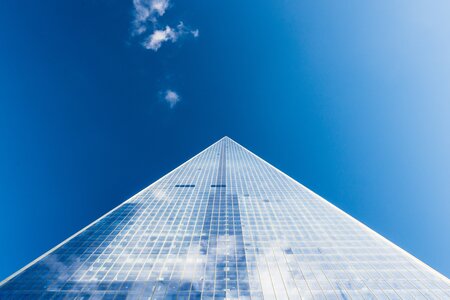 Adam Gates, Head of Odgers Connect, talks to independent consultant John Levell about how he led the development of a new digital strategy and roadmap for the finance transformation of a FTSE listed group of companies in the property sector.
The organisation, which specialises in mixed use development, had already restructured its finance function and rationalised systems as part of the process of acquiring a number of other organisations in recent years.
However, as the scale, complexity and number of its development schemes increased, it wanted an independent review to consider how digital transformation might deliver a step change in management information, allow finance to better support the business and drive out short term operational efficiency.
With this in mind, their COO turned to Odgers Connect for an independent strategic advisor who would bring experience, expertise in both finance and digital transformation; and who would be a good fit for their entrepreneurial and creative culture. To achieve this, they brought on board John Levell, a former EY Associate Partner with an extensive track record of tier-1 consulting and in industry.
John told me that he used a "supply and demand" led approach; "on the demand side, I met with business leaders across the organisation to understand how they used information, how they interacted with finance processes and to begin to form an understanding of what would best support the organisation. This process also let me test the likely benefit of different options for digital transformation."
On the supply side, John built upon the work already done by the organisation; "I walked through the end-to-end finance systems and processes – this let me evaluate current capability, capture 'pain-points' and system constraints, and evaluate opportunities and options for change and improvement. It also provided enough exposure to their team to understand the human factors that make an implementation project successful."
Analysing the findings from these two viewpoints showed that whilst the finance function was working in many ways, legacy systems placed a substantial drain on resources. This caused duplication of effort and long process cycles as well as limiting the amount of focus that finance could give to providing business insight.
Building on this work, several hypotheses for change were considered and tested. These options varied from "tweaking" the existing ways of working through to major systems replacement across c150 group companies and transforming capability.
The recommendations were finally presented to the board and set out:
Key findings and "pain-points"
Aspirational Vision for the future of finance
Change Roadmap
Information architecture and systems
Benefits and costings
According to John, "whilst a finance transformation should deliver benefits within finance that is not enough - benefits should be delivered right across the business". As part of the Board presentation he therefore included illustrations of how each business teams would be positively affected by the proposals – from development directors and project managers up to the Board.
The project was approved for delivery in several phases, the earliest of which focuses on:
Highly automated finance, project and procurement capability that will scale cost effectively as the business grows
High quality management information available and actionable across the business
Increased collaboration between finance and the business to drive commercial benefit
However, the Vision goes much further. The roadmap is underpinned by what John describes as a "data-platform" – this will allow the organisation to learn from data across all its projects, to rapidly change the way it measures and manages activity, to promote collaboration, to track the non-financial outcomes of its work and to integrate IoT and other proptech innovations in the future.
John took on the role of Interim Transformation Director and has been guiding the organisation through solution and partner selection, detailed design, data migration and rapid implementation of the first phase of change.
In part 2 of this case study, we'll explore the complete implementation of the future finance vision and what it will mean for the organisation's future capabilities.
For more information, please contact Adam Gates.