Case Study: North Hertfordshire Homes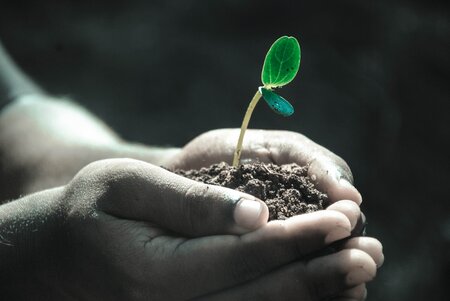 The Issue
Strategy Consultant at NHH.
North Hertfordshire Homes (NHH) is based in Letchworth and employs 260 staff across over 8,000 properties, predominantly in North Hertfordshire. The portfolio of housing stock is largely social rented as well as retirement living and assisted care for the ageing population, and temporary housing for the homeless.
As an organisation, North Hertfordshire Homes had undergone a huge amount of change in the last year or so and they needed strategic support "to help us transform our high-level strategic direction into an operational direction of travel and deliverables", says Shaun, Executive Director of Homes and Customer Experience.
A three year strategic growth plan had been created and had been well received by the board. The next stage was to translate the articulated vision into a business delivery plan and then establish a deliverystructure to implement it in a way which engaged the broader business.
"Once the Board had approved the direction of travel, we faced the challenge of implementation. Given the change the organisation had gone through in the recent 12 months, there weren't really the established foundations we needed to drive things forward operationally, we knew that foundation would emerge but we had a temporary gap. This is why we wanted to appoint an individual consultant on a part time basis, rather than a team."
The Solution
As the client bought a depth of social housing sector knowledge, what was important in the consultant profile was to have good listening skills, and work well in a team with an ability to engage with and leverage internal capabilities. Additionally the individual needed to quickly understand and integrate into the style and culture of the organisation. It was cruical to provide critical and constructive challenge; and offer perspectives from other sectors, particularly in a B2C context.
Five consultants were initially presented with strategic consulting experience from a range of firms including A.T. Kearney, Bain, Boston Consulting Group, Gemini, L.E.K. Consulting and Oliver Wyman. They all had between 20 and 30 years of professional experience, working across a range of industries supporting on strategy, including FMCG, Hospitality and Pharma. Two candidates, a former BCG / Oliver Wyman and Gemini consultants were subsequently interviewed.
The Consultant
The consultant, Barry, is a seasoned consultant with 20 years of experience working across a range of industries supporting on strategy. His consulting credentials include preeminent firms such as the Boston Consulting Group and Oliver Wyman, and he had previously worked on several Odgers Connect projects. The assignment commenced in January and completed in May 2017.
"Barry compares really favourably to other consultants that I have worked with in the past: so much so, in fact, that Barry would be the first person that I would phone the next time I needed someone to undertake a similar piece of work for me" says Shaun. "I found Barry to possess an 'excellent consulting toolbox' and his Boston Consulting Group experience really shone through."
The Outcome
Barry had a really positive impact for the NHH organisation. With Barry on-board everyone felt much more confident. He 'made things happen' and worked with the staff to write down and codify a delivery plan. Barry was very systematic in his approach and he ensured that people really understood what they were committing to and what actions would be necessary to ensure delivery. In summary, Barry delivered everything that we set him to do – and on time. If we hadn't engaged an independent consultant we wouldn't be where we are today.
And from Barry's perspective "It's been a pleasure working with Odgers Connect. The client assignment was at a senior level and involved an interesting and challenging topic. Odgers level of engagement was spot-on from project set-up to final feedback, and they worked well to align my needs with those of the client throughout. I look forward to an enduring relationship with Odgers Connect."
For more information or to discuss independent consulting solutions, please contact Charlotte Gregson.