Case study: food strategy for a global consumer goods giant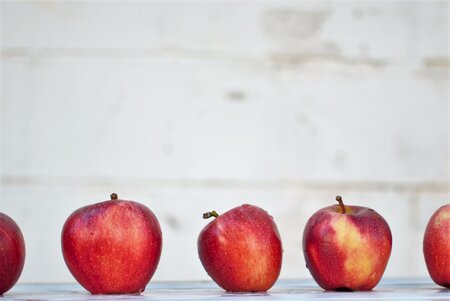 Adam Gates, Head of Odgers Connect, talks to independent consultant Francesca Satturely about her recent assignment at one of world's largest FMCG companies
With Brexit casting a shadow over the UK food and drink industry, one of the world's largest FMCG companies looked to optimise its food category strategy. To achieve this, the company required a strategic analysis of the current opportunities in the UK food industry, including potential growth areas, market value of specific categories and a performance assessment of its core products.
Turning to Odgers Connect, the company sought a strategy consultant who could conduct in-depth analysis of specific products, identify growth opportunities and set in place a plan for how teams conducted product profiling for similar categories.
The company appointed Francesca Satturley, an independent consultant and former Deloitte senior consultant specialising in strategy and operations. Having previously carried out product strategy and customer experience improvement for leading retail brands, including Diageo, John Lewis and Tesco, Francesca brought a highly-applicable consulting toolkit and relatable knowledge to the assignment.
Following a strategic analysis of how the food industry is currently performing and where the business plays, Francesca worked with the category team to identify innovation opportunities and conducted net revenue management analysis of the current portfolio covering brand & pack pricing, product mix & promotional strategy.
Discussing the assignment, Francesca said, "Working with Nielsen, Kantar and the food category team, we first identified what the key growth opportunities are within the food industry from an occasion and consumer lense and how the business was performing. We then drilled down into specific product areas identifying trends from a shopper & channel perspective, conducted a pack and brand pricing review vs competition alongside a profitability & promotion strategy analysis. We formed what the 'to-be' portfolio should look like."
Francesca adapted the organisation's existing net revenue management process so that it was relevant for foods and introduced a series of workshops to help identify the key changes that can be made to the existing portfolio alongside new innovation opportunities. Under Francesca's guidance, an in-house role was appointed to take over her responsibilities permanently. With an effective NRM process in place for foods, the permanent employee would be able to very quickly transition into the role and hit the ground running.
Francesca's assignment is emblematic of the types of problems our clients face; across every industry, bandwidth and capability constrained organisations are increasingly calling upon in-depth consulting expertise that yields high-impact results at an accelerated pace.