Case study: building commercial operations from the ground up at a world leading biopharmaceutical company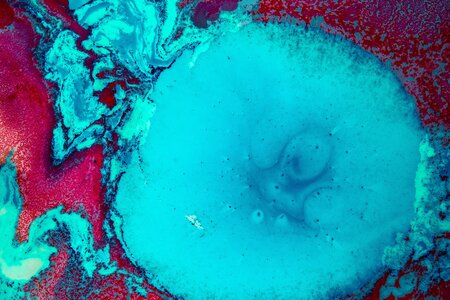 Adam Gates, Lead Principal at Odgers Connect talks to independent consultant Guy Redhead about his recent assignment at one of the world's leading gene and cell therapy companies
With a pipeline development portfolio including treatments for cancer, Parkinson's disease and retinopathy, one of the world's most successful biopharmaceutical companies saw an opportunity to outsource its production capabilities. Established in the mid-90s, the company originally pursued the development and manufacture of their own treatments, carried out at their own bioprocessing facilities before partnering with established third-party organisations to commercially manufacture on their behalf.
These partnering agreements have transformed the business significantly with the company seeing their gross income increase by 60% and expected this to grow even more. However, as a small university spin-out company, they were neither commercially nor operationally prepared for such rapid growth and the challenges it presented.
The company therefore turned to Odgers Connect for a procurement diagnostics specialist who could review and enhance their commercial operations. To help them achieve this, the chief finance officer brought on board Guy Redhead, an independent consultant and former EY management consultant with expertise in supply chain and commercial programme transformation.
Guy's initial tasks involved analysing cost bases, identifying which teams were spending money and how they were spending it. With the first three months spent working in different parts of the business, Guy was able to build an objective and in-depth perspective of the commercial and operational mechanics of the organisation. He found a complete lack of process, commercial coherence and a fragmented organisation structure. He found both individual scientists and whole departments were able to spend freely with suppliers and as such, saw the need for a number of detailed commercial processes that would mitigate any uncontrolled spending.
This included reviewing and proposing a new organisation structure and set of processes covering procurement, supply chain, contract management, performance measurements and processes for working with suppliers and across the whole operation that needed to be overseen by an executive member of the team. This would ultimately lead to the recruitment of a permanent chief operating officer who would take on those responsibilities. Before that happened however, Guy also identified a number of cost savings across the business as part of his initial diagnostic. With the 'building blocks' in place, the company asked him to stay on and implement the processes he had suggested. This additional remit also included the creation of an improvement strategy that would lead to higher levels of performance.
Guy's new processes prevented a supplier from talking to one of the scientists and charging them over the odds. "If a scientist wanted to buy something, it had to go through the agreed process and I would help them through the process, particularly for large CapEx purchases where we were required to build a business case for executive team approval and negotiation with the supplier," Guy explained. Under Guy's advisement, the company subsequently appointed a procurement manager to bolster the purchasing team and to take on this responsibility.
A £6 million equipment bid for a new production facility vastly accelerated the implementation of Guy's purchasing processes. Working with senior members of the finance team, all purchasing for the bid went through the new auditing and negotiation process Guy had designed and as a result, the company was able to claim 50% of their expenditure back through a government grant. Guy was also able to negotiate an average of 20% discount across the purchases, purely through adopting the negotiations with a greater commercial awareness.
In his assessment of the organisational makeup of the company, Guy also saw an absence of strategic oversight. "There were pockets of really good people working in silos but they were very reactive and tactical and not necessarily tied to any strategic objectives," he told me. Guy's new strategic approaches to purchasing and management would go a long way to rectifying this issue. For example, as part of the new governance process the manufacturing, procurement and project management teams would contribute to a report each month aimed at balancing capacity, supply and demand with requirements to identify and agree what was achievable going forward.
Guy's work with the company meant that the gaps between procurement, finance and contract management teams were being bridged as well as pulling the whole organisation together. The role that would eventually bring all of these functions together would be the new COO who would give them a voice on the senior executive team and ensure the continuous improvement programme was sustained going forward. Guy left the organisation with a supply chain and purchasing function that was highly effective operationally and a new COO leading the newly organised team forward. The improvements he made and the strategies he implemented are being used to this day.
For more information, please contact Adam Gates or one of the team on 0207 518 2629