Brexit: A Consulting Opportunity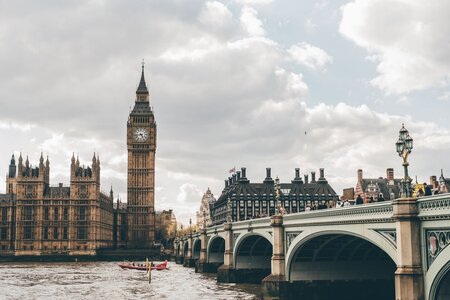 The announcement of a tentative 21-month transition period following Brexit negotiations, will provide businesses with a period of relative stability.
Most likely, it means that management teams will restart projects, previously put on hold amid uncertainty, and in turn, escalate demand for independent consultants with the necessary expertise to deliver them.
Our recent research, undertaken by Source Global Research, gathered the views of 250 corporate executives at c-suite level across the UK, Germany, Switzerland and the Netherlands.
Almost a third (29%) of respondents predicted their use of independent consultants is set to rise as a direct result of the UK's withdrawal from the EU.
For those organisations based in the UK, this rises to 31%, particularly as a result of the regulatory and risk expertise needed to adapt to a new, and unknown, trading environment.
Firms will now have precious time to make preparations ahead of tight deadlines, and independent consultants will be a valuable asset, whether for their specific experience, or to help with capacity.
Companies want the benefits of accessing flexible resource, without the need to recruit permanently, and the inevitable higher fees associated with traditional consulting firms.
It's not the first time in the UK's past that a momentous event has led to an upsurge in consulting demand. After the financial crisis of 2008, the enforcement of new regulation precipitated an uplift, particularly from financial services firms.
Similarly again, Brexit looks set to provide another opportunity for independent consultants to help companies navigate the complex landscape of regulatory risk.
Demand is not set to be limited to the UK however, for regulation will be a source of unease across the Channel too.
In fact, a quarter of respondents from Germany, the Netherlands and Switzerland expect to increase their use of independent expertise. More than half (53%) of consulting work is carried out in the country the firm is based in – so whether this rise benefits those independent consultants with a global network remains to be seen.
What is clear amid remaining uncertainty, is that independent consultants have a role to play, and it's an important one.
For more information, please contact Adam Gates.