Are UK Boards set to become even more European after Brexit?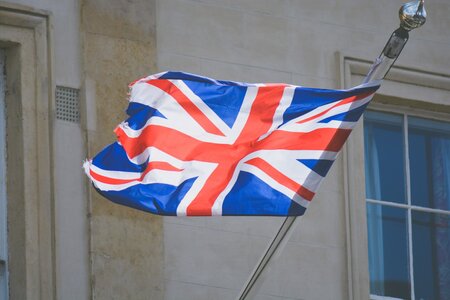 As UK companies navigate the emerging Brexit landscape, what will it mean for the composition of their Boards? Virginia Bottomley, Chair of the Board Practice at Odgers Berndtson, explores the trends and shares her predictions.
Uncertainty is always a problem and an opportunity for business. The current state of global geopolitical unpredictability makes corporate planning more challenging than ever.
Britain may be preoccupied with Brexit, but our clients recognise that the UK will always have unique strengths which make it an exceptional country in which to do business. Our English language is one advantage, as are excellent universities and research institutions, and an impressive banking and FinTech sector. We have an established ethos of integrity, with sophisticated, principle-based legislation, and respect for the rule of law.
The most international of Boards
Above all, the UK has an extraordinarily international business culture, anchored by London's unparalleled position as a global city and centre for finance, politics, culture and research.
Britain's international credentials at Board level are stronger than ever. As I report in "Brexit, Business Leaders and Investment", a major report from Odgers Berndtson, no other major economy in the world has around 40% of its top 100 quoted companies led by individuals who originate from outside the country. What's more, the proportion of international Chairs, CEOs and NEDs continues on an upward trajectory.
Primary business concerns
Ask business leaders about the critical matters on their minds. They want Brexit solved and clarity on the rules of engagement going forward. For most, it is not the number one issue on their risk register.
Depending on the sector, businesses are making contingency plans for less desirable Brexit outcomes, but enlightened leaders are focused on embracing the opportunities of emerging technologies and the Fourth Industrial Revolution.
Their primary concern is how to grow productivity and competitiveness in transformational global markets, an arena in which the UK can do best by collaborating with its international partners.
Positive shift
In the 21st Century, London-listed company Boards have shifted from being highly British and male-dominated to become diverse and exceptionally international.
This positive trend will continue as our multi-national businesses will require expertise from countries and regions that take greater priority. After Brexit, I expect that the EU27 will be vital.
Chairs are now increasingly analytical about skill mix, and what their Boards may need for the future. An audit and a Remuneration Committee Chair, for example, are essential. They also look increasingly for gender and ethnic diversity, alongside experience from different geographies around the world. Determinants of the international focus of each business include major growth in key international markets, global supply chain management and regulatory issues.
Boards will want specific EU representation
As Britain leaves the EU, many Boards are likely to require individuals with personal, cultural and corporate experience from EU27 countries. The EU will remain a vital market for the UK, and Britain's departure will enhance the value of European voices in the boardroom. Before Brexit, it was common to believe that the EU could largely be covered from London. The future will see businesses challenging that assumption. The UK coming out of Europe could have the effect of encouraging British companies to appoint more directors from the EU27.
Looking ahead
Since the 2016 referendum, we have also seen a significant increase in the proportion of FTSE100 Directors from outside Europe. Britain has a strong track record in global trade which leaves it uniquely well-placed to build on international board diversity. As other international markets, such as India, China and ANZ, rise in importance for the post-Brexit UK, we also expect greater representation from these parts of the world on the boards of Britain's forward-looking and globally-focused corporations.
The prevailing importance of Europe on UK listed-company Boards is part of this continuing trend towards even greater internationalisation for British corporate governance.
These insights by Virginia Bottomley, Chair of the Board Practice at Odgers Berndtson, are part of 'Brexit, Business Leaders and Investment', a major report from Odgers Berndtson. As leaders in global executive search, across multiple functions and sectors, we have a unique perspective that comes from being close to top executives in almost 30 countries.