An insider perspective into independent consulting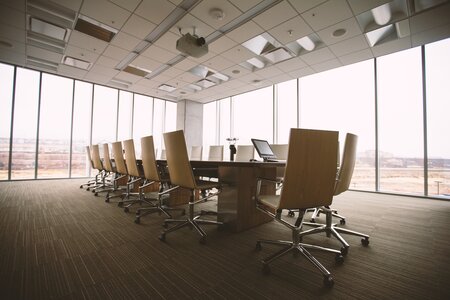 Having begun his career as an engineer, later attained an MBA and spent numerous years working for Boston Consulting Group, Ian McLaren is now an independent consultant based in the UK. Here he shares some of his experiences of working across a range of sectors, projects and geographies, as well as his thoughts on the current market, and why the independent model works for him.
What made you consider consulting?
"I fell into independent consulting, it was relatively opportunistic as I had a friend who had a small firm and needed support.
"The flexibility it could offer was a key consideration. Now I can say no to projects that don't match my skills or passions, or to those that conflict with my family needs. For example, while I like working in the Middle East, Africa and Asia, at times I have been unable to spend extended periods there and had to find a balance that worked for me. Since working as an independent I also have made the time to help my entrepreneurial friends and colleagues address core issues in their businesses and this is something I have really valued."
What is your career background and areas of expertise?
"My areas of specialism include consumer related sectors such as FMCG, consumer durables and hospitality/travel. I also have extensive experience in heavy industry such as packaging and construction.
"I previously worked at one of the leading management consulting firms and was involved in a lot of strategy engagements, however, as an independent my project mix has shifted somewhat to include more organisation, operational and implementation work. It is rewarding to help clients realise their goals through this next step in the process."
What do you like most about independent consulting?
"It's a different and exciting way of working to receive calls that take you in different directions. Since working as an independent I have done more work with SMEs, many that are private equity backed, smaller organisations that cannot afford or don't want to take a risk with a big management consultancy.
"Working as an independent affords me the opportunity to dig deeper into organisations to successfully deliver the fundamental components of the plan. As a result, I have extended my understanding of what strategy is."
How does independent consulting compare to working for a firm?
"I am more incorporated into the client when I work as an independent. Without a management team overseeing the project remotely, I become embedded into the organisation and it makes a big difference.
"Since working in this way I have also been tasked with delivering pilot programmes on the back of a strategy project to different business units across the world, whereas the big management consultancy firms would typically leverage a more junior resource at that stage. I am able to adapt to the company and country culture to effectively deliver for the client, which I truly enjoy.
"When working for the big management consultancy firms you often work directly for the C-suite. Although you still have conversations at this level, as an independent I've tended to become more involved with a broader range of employees which I find very rewarding."
How do you measure success as a consultant?
"Impact can be hard to prove, even for the big players. One clear value metric I reference is the frequency with which clients extend my involvement beyond the initial brief. This is likely also driven by economics as using independents is significantly less expensive than engaging a global firm, so I am employed to go further down the project lifecycle."
How do you see the independent consulting solution within the market?
"It's the 'new' model and is a great opportunity to use my professional skills to continue to do interesting work with talented teams. Knowing the difference between the big consultancy firms and independents is key for clients looking for support. Savvy consultancy buyers understand the value of both offers and know which call to make for a particular challenge, but managers increasingly want a more surgical solution, and the rise of independent consulting goes hand in hand with this.
"Some issues need to be tackled with experience, and this often results in clients wanting to see a few grey hairs on their consultants. The fact that Odgers' has already established a consulting practice further highlights that the opportunity is out there."