Agility ability?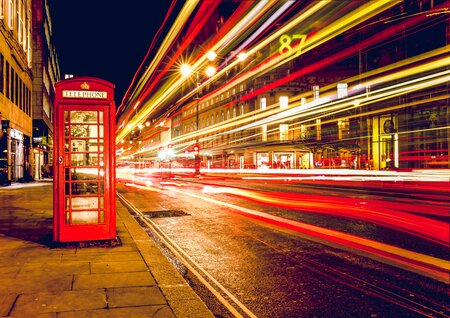 2016 has been a year of surprises. Polls were a poor reflection of true public sentiment towards the Brexit vote and U.S. Presidential elections. If ever we needed a reminder of unanticipated circumstances it seems one need only read a newspaper!
How can organisations guard against the adverse effects of these unanticipated circumstances? Building an agile organisation may well be the answer…but what are we talking about here?
"If the rate of change on the outside exceeds the rate of change on the inside, the end is near." Jack Welch, former Chair and Chief Executive Officer, General Electric.
Agility Defined
An agile organisation has the ability to rapidly adapt to, and increasingly to anticipate changes in the organisational ecosystem. It is no longer good enough to wait, see and react – competition is evolving in new and rapid ways!
Who is being challenged?
Organisational size, structure and culture can pre-determine agility. Dr. Zsolt Szelecki, former PwC Partner and now a member of the Odgers Connect consulting network explains: "organisations which have a technology enabled sharing culture, are pursuing a growth strategy and have a visionary leader are best placed to adapt rapidly, but this by no means implies large organisations should shrink away".
He predicts professional firms with a Partnership owner structure will be under increased pressure to adapt in the next three years. Why partnerships? Shared accountability - a great number of semi-autonomous leaders needing to act consistently. It has been widely accepted that agility is a benefit to the organisation, the struggle is rather where to begin, and where does the buck stop?
An innovator is needed to lead by example and in an organisation of significant scale structured as a Partnership, the risk to individual leaders can be perceived as high. To balance this risk versus reward, Dr. Szelecki advises using pilot programmes to minimise risk and maximise impact.
All the while these organisation need to continue with business as usual catering to a demanding client environment.
Stuart Morton, Partner in the Legal and Professional Services Practice of Odgers Berndtson comments: "Professional services firms – who tend to sell a service for a time period for a fee - are under pressure from their clients. Gone are the days where clients will pay for junior professionals based in expensive offices in the City to crawl over due diligence programmes at significant hourly rates - when the technology already exists for machine learning and artificial intelligence. But much flows from this: the need to recruit fewer trainees, but more data scientists or other skill sets, to develop different career paths and satisfy new training needs. And how do you grow the partners of the future if they do not learn on the job? The cultural challenge is significant - and often the decisions are being taken by a generation who find it harder to envisage a future that may already seem within reach for a millennial."
The banking industry has made powerful strides implementing agility in a large, and historically bureaucratic environment. Tim Muzio of Odgers Interim Financial Services comments: "The banks have wrestled with change and transformation in recent years. Becoming agile for these institutions is a longer process simply because of the size and scale of the organisation. We've watched branches close and observed products become less complex, a clear example of downscaling. Collaboration across industry is becoming more obvious with some banks opening branches with large supermarket brands to balance the closures and increased online tutorials are available to help all age demographics understand banking in today's society. These organisations may not be fleet of foot but they also have a responsibility to millions of customers as a utility and a safe place where we store our money, how they operate or what they want to be is now the bigger question to help the streamlining process but the demise of these organisations is still widely exaggerated".
Who is championing the Agile Agenda?
According to Stuart Morton "Agile does not just require a Director of Innovation or a visionary CEO, but often a non-executive who comes from a different arena and can challenge the status quo at the board table - challenging the executive to think the unthinkable. It is no surprise that accountancy and law firms are increasingly recruiting non-executives from outside their own ranks to stimulate board debate in these crucial areas."
Dr. Szelecki noted over 80% of global companies have a designated Board Member and a dedicated global lead for Digital Change, the natural proponent of agility. Surprisingly however, Chief Marketing Officers are also frequently a major advocate for an agile organisation and agile culture; they are at the coalface of client demands and are often the first to "feel the pain" of the organisation lagging in their responsiveness to the client marketplace.
Human Resources are placed in a divisive and critical position when it comes to building agility in a digital world. Data analytics is not naturally the purview of Human Resources. As such, to lead an impactful people change Human Resources need to be the proponent of Agile, understanding that whilst there is an element of risk of the unknown, allowing other functions to drive the change will take the initiative out of the power of this function. He advises strategic Human Resource leaders to lead agile initiatives, owning and unlocking the benefits of data analytics and design mindset for the broader organisations.
How? People, Process, Technology: redefined
1. People: Flexible Workforces
Professional services organisations are increasingly building flexibility into their workforce model. In the United States, PwC founded "Talent2 Flexibility Network" tapping into their alumni network to supplement capabilities on an engagement basis, rather than making permanent hires. The benefit of this model is not only the flexibility of labour, but a network of talent that already understands their culture and bring a PwC compliance record.
Top tier law firm Allen & Overy have established "Peerpoint", a platform for self-directed consultant lawyers who are offered a more flexible, often part-time working model.
Such flexibility in the workplace is growing in popularity. Lawrence Katz of Harvard University and Alan Krueger at Princeton University, calculate that the proportion of American workers engaged in "alternative work arrangements" (working as freelancers, temporary contractors and the like) increased from 10.1% in 2005 to 15.8% in late 2015 (The Economist, Sept. 2015).
In response to demand for more flexible talent from the management consulting community, Odgers Berndtson has launched Odgers Connect, a network of independent consultants who can work on an ad hoc basis to advise companies across a range of complex business challenges from strategic growth plans and market assessments to operational improvement and organisational design, a model proving to be highly competitive with traditional consulting firms such as McKinsey, Bain and the Boston Consulting Group.
2. Process: Automation
By conducting an assessment of the ability to automate workflow, employees can dedicate their time to a high value add, the essence of the professional services world, where there is the greatest impetus to become more nimble.
One mission critical skill on automation is likely to be the 'design mindset' – in short the ability to model, build, test and refine process related applications aligned with firm-wide business models.
For example, network research can support a more efficient and impactful communication flow by making your informal networks visible. By identifying those who are e-mailed on a regular basis and prompting you to question those you have cc'd, leading to a significant reduction of e-mail traffic and an increased respect for co-workers time.
3. Technology: Smart and Predictive Data
Smart data can inform and enable upskilling and company performance, thinking beyond individual outcome metrics to a more sophisticated approach. More contextual, more predictive. To use a sports analogy, not only assessing how many goals you score, but how frequently your team scores when you are on the pitch
In a professional services context, performance metrics should not be merely outcome based, such as revenue targets, rather identifying and measuring the contributing factors like client satisfaction, team performance and technology skills which drive overall performance, as long as there is evidence of the predictive power. As are result you can utilise smart data to model bonuses and compensation schemes, moving from a perception based model to something that is much more powerful and predictive. For example rather than asking who are the top performing Partners today, you can identify future stars and create a plan to nurture them, and hence spreading the winning behaviours for the future.
Smart data can also inform talent strategy. If you want to recruit and retain best in class there is no one size fits all. You can use hard data to customise your employee value proposition, creating different reward packages catering to those who will be incentivised by generous pension schemes versus those who will benefit from flexible working and cross country reaction.
The Future
The next big challenge will be responding and smart-predicting in increasingly uncertain political and economic environments. Organisations need to focus on the use of data analytics, increased automation, and creation of a flexible workforce to promote both a resilient and agile culture.
Criteria to consider when selecting where to implement agile practices
1. Find a business case. The first step is finding a business case, often an area where an external consultant can take an unbiased review of the current status and recommend business lines where the impact will be greatest.
2. Executive engagement. A committed Senior Partner or Divisional Leader who is committed to the benefits that can be achieved through implementing agility in their team is an imperative for the change process to succeed.
3. Assess external competitive pressures. Is your client business model changing? Are there new business models challenging your market in a technology enable fashion? There is a "burning platform" for change.
4. Technology Readiness. Technology will be an enabler to agility, there should be opportunity for automation coupled with a set of data which can be analysed and relied upon to support future adaptability.
5. Soft-skills: Senior and middle management need to understand the new digital requirements for doing business, such as data analytics, a design mind-set, virtual collaboration. There may be a need to train and upskill as a pre-cursor for building agility.
6. Clear vision: An understanding of need for new job roles, around which you can define digital capabilities.
Pitfalls:
1. Trust: Organisational trust is low. Building a culture of transparency through process, structures and policies can help to overcome technology distrust.
2. Operational Pressures – Short-termism: In efficient, result-focused organisations, there simply isn't time to dedicate to innovation. Hope is that innovation happens on-the-job, no extra effort required.
3. Risk: You are giving more power to the employee, meaning the company is taking on more risk, particularly on compliance issues.
4. Regulatory Environment: This is currently a grey area for the labour code, if you are not fully employed, and not a contractor. This is likely to be clarified in the medium term, but is causing a delay in investing in agile work due to the existing uncertainty. The European Commission says the biggest obstacle to activism in regulation is the lack of understanding for digital. The first step is building awareness.
5. Skillset: Middle Management, the drivers of implementation may lack the critical mass of skills for data analytics, design mind-set and other emerging skillsets.