Achieving better returns: why private equity needs growth marketers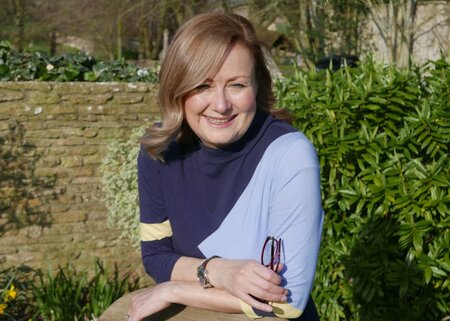 Expert marketers can help PE companies realise the potential of their portfolio, says Interim CMO, independent consultant and growth expert Terri Lucas.
The other day Adam Gates asked me an interesting question: what can a marketing consultant do for the private equity world in particular? I sat down with a cup of rooibos tea and gave this careful consideration.
In essence, Adam wanted to know if an expert marketer can help PE investors realise the potential of their portfolio quicker and smarter. My answer is a categorical yes.
And we can do so in a number of ways. For example, by helping win a game changing bid or achieving additional growth, increased value, or an improved return. Or maybe a mix of these.
PE investors cannot do it all. They are likely blessed with investment banking knowhow and savvy with the numbers and financial reports. And their time will be tied up on portfolio fit, figures, dealing with the management team and the growth plan.
Yet they are well aware that the success of their investment also depends on factors outside their skillset, such as culture, a fully engaged team, belief in a common vision, a brand that customers trust and taking a bigger slice of the market.
Here are some of the major challenges typically faced:
1. Fierce competition – The need to stand out is key yet you are not differentiated from anyone else. Or you may need to diversify the markets served or rethink targeting to win vital business. Marketers can show you how to compete in a unique way or design a targeting strategy/ground-breaking position that appeals to more buyers.
2. Sales barriers – It's right to focus on sales as after all that's what generates money. But it's proving a struggle to get through enough doors and close business. It becomes clear your brand is the problem; sales can't do their job effectively if the brand is unknown or not trusted. You may need help to design a brand campaign that sweeps away sales barriers, enabling you to compete stronger and build a deserved reputation for brilliant products that people love.
3. Digital capabilities – Like every business, your products, service and customer support have to be digitally enabled to succeed in the technological age. Customers aren't happy and you need to get to the bottom of why, and fix it to boost satisfaction levels. You need help identifying what the solutions ought to be and how to put the service in place that makes it quicker and easier for customers to do business with you rather than another company.
4. Lack of diverse skills – You work with a great management team with lots of strengths but capability gaps in some key areas. Meeting your goals and protecting your investment means diversifying the skills at your disposal to increase what the business can do well.
A proven marketing consultant can easily solve these problems for a PE business, offering certain advantages over permanent hires by drawing on a track record in solving similar issues in other companies. I like to summarise the marketing consultant mindset as follows: "What is the problem? Let me add to your understanding by sharing my expertise with the team. Here is my analysis of the situation and some potential solutions. Let me put the preferred programme in place for you. This is the value I've delivered. Now it's time to move on."
The consultant model is agile. It is all about value creation, using relevant expertise in a focused burst of transformation. Here are three points to bear in mind:
1. Be open to others and their expertise – In any field it is difficult to cover all the bases and there is a burgeoning market for consultants and advisors who have chosen to work with lots of businesses rather than just one. We are priced according to the value we create, and very well networked. Odgers can find the perfect person for you.
2. Spend your money wisely – Buy the expertise you need when you need it, for as long as you need it and at the right level. For example, if you require a marketing strategy to grow the business exponentially over the next three years, opt for a director level expert. If you need a tactical social media plan, go for someone who specialises in this and really loves delivery. Be clear if you need the strategy, delivery, or a mix of both
3. Appreciate the value of an external perspective – Consultants are rare creatures, fortunate to work with lots of businesses, in many sectors, picking up knowledge and best practice wherever they go. We are intellectually adept at coming in, understanding you, and making a quick contribution.
The last word goes to world-renowned marketing guru Seth Godin: "Marketing is the generous act of helping someone solve a problem. Their problem. Marketing helps others become who they seek to become."
In the PE world, that's exactly the kind of results-driven thinking investors want to hear.
If you are interested in these findings and would like to connect with Terri please do get in touch with Adam Gates at adam.gates@odgers.com.