2019 trends in data science and data analytics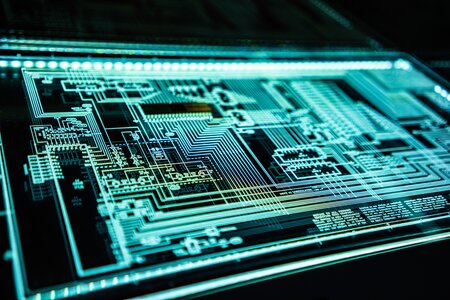 Zhibek Valevka, Associate at Odgers Connect, speaks to independent consultants James Gardner and Alan Patrick about the current trends in data science and analytics
Data science and analytics functions are a growing need for companies that are looking to drive their decision-making with quantifiable data-based insights. Alongside this automation and machine learning are being integrated as core components of data strategies. As the capabilities of data analytics expands, there is an increasing portfolio of information that can be extracted and utilised for areas including business growth, competitor mapping and market trends analysis.
Importantly, data science and analytics offers a critical competitor advantage. As a result, those organisations that haven't already embarked on their digital transformation journeys to enable their data capabilities face increasing pressure to do so. There is a host of short-term projects required to get the data function fully optimised in organisations, whether it is to implement systems, upgrade or develop new technologies or resolve underlying issues that need to be addressed. Longer term, structuring the company to take advantage of analytics will be essential in any digital transformation programme. There are not the in-house skills to do this in most enterprises. Therefore, there is a growing market for data technicians and particularly independent data consultants that are able to deliver immediate impact that leaves an organisation with effective data capabilities.
With that in mind, I spoke to James Gardner and Alan Patrick, two data science and analytics independent consultants from our network about the landscape of data science, the key emerging areas for data optimisation, and the trends they are seeing in data science and analytics consulting.
1. Getting the basics right
Data science and analytics are still in development for many companies that are only in the initial stages of introducing a data function to their operations. Alan told me that during this early phase of adoption, there is a need for data education: "Consultants need to be informing businesses about how data can be applied to enhance processes and workforce activity". A critical piece of work is coaching senior level executives on what the capabilities of a data science function are and how it creates value. Consultants are being asked to explain the benefits of investing in and developing a data function, focusing on how it can help shape and meet specific business needs and future goals.
Because of the nascent capabilities of many companies, consulting roles for data scientists and analysts tend to be planning and strategy based, with the aim of building a highly efficient and effective data operation. James said, beyond specific areas of retail and banking, I have seen very few functions where the data is in such a good state that they can do complex analysis without heavy data preparation up front". He explained that because of this, there has been a lot of work in outlining the project – undergoing a gap analysis to find what needs to be cleaned up or implemented, such as data governance or analysis methods, to fulfil the needs defined by the business. He stressed that this type of project is, "not just about tech and processes but it also needs to include how to take people on the journey and develop their ways of working". For James, the work has to be led by the commercial outcomes the company is after – the data analytics needs to be a high priority, but the project must be planned considering the people aspect and the effect it will have on the work carried out.
2. Data monetisation
Data's value as a commercial enabler is growing as increasingly powerful insights can be extracted by data analysts that inform business growth opportunities. James said that, "for businesses it is now imperative to understand their customer's behaviours and purchasing habits as this can lead to greater revenue generation when acted upon through sales initiatives and marketing activity". An independent consultant can be brought in to identify the key data points for companies to focus upon in order to drive this kind of business activity.
As companies rely more heavily on technology to carry out processes, there is more capability to capture data. Alan sees Industry 4.0 as a factor driving increased data monetisation activity. "Germany is a big adopter of Industry 4.0 data-led processes because of their manufacturing base. Manufacturing and logistical industrial processes are highly mathematical and so the industry understands what data can do for their business", said Alan. In the UK however, manufacturing activity has declined, with the service sector now making up the majority of the economy. Whilst the service industry does lend itself to data analytics and science in much the same ways as it does for Industry 4.0, there is generally less familiarity and thus skill – so there are a growing number of consulting opportunities in this space.
3. Fintech
Alan told me that he sees financial/fintech companies as probably the most data savvy (of the service industries) as it is an area that has specifically invested in data analytics for some time: "there are vast sets of reliable data available across the financial services industry that can be analysed, and it can often generate relatively high value quite fast". For example, the introduction of open data and social media analytics has helped enable the direct comparison of banking services vs customer needs in some detail, thereby opening up the opportunity for newcomers to derive how best to engage with their potential audience and grow a customer base. Strategically, predictive analytics can be used to forecast the evolution of an industry sector. "For example, data scientists are able to model how changes in sales and customer service strategies can shift economics and market share. In Fintech for example, this can be used as a core component to compete against not only traditional financial services firms, but also against dominant fintechs" said Alan. Fintechs, like all small start-ups, are agile enterprises that are primed to quickly evolve to match customer needs and react to evolving expectations of their customer base. Alan believes this will make them increasingly reliant on seeking out data-derived insights to make their next move and stay ahead of the game.
4. Machine learning and artificial intelligence (AI) implementation
Machine learning and AI are emerging technologies across sectors. Alan said that, "the capabilities are continuously evolving as they align with an expanding range of new business needs and so it is not obvious exactly what the future holds, but it is clear that the technology will make an impact".
One application of the technology that is increasingly being used, particularly in industries with many customer data bases such as telecommunications, is non-exact or 'fuzzy' matching. This process is streamlining back office activity by rectifying human error in data entry – the AI technology identifies customer details and matches files where there are inconsistencies, such as two invoices with slightly differing email addresses. AI systems are able to detect and amend the faults to clean the data, ready to be used for data analysis. James has seen a number of consultancy projects in designing and implementing this system as a core component of a business' IT strategy, with the aim of saving time and increasing revenue – he himself has unlocked £4 million for a business in conducting this work.
Chatbots are another AI trend being implemented across many businesses. The bots sit in frontend services, namely the website, to interact with customers. These can be used to support the customer services functions by reducing demand on staff and thereby cutting cost in expensive call centres. At the same time, they can quicken the time required to respond to an inquiry. It is the work of data scientists to create the algorithm and write the code behind the bot to engage effectively with customer queries. James told me that, "consultants are being asked to pilot this technology and do the research to show how effective this additional AI facet can be to a business, with a lot of this work showing promise".
5. Customised platforms and tools
For established organisations, legacy systems can pose a threat to output potential as they make processes inefficient and overly complicated rather than being a system to support the pace of business. Within the context of digital transformation, a key task is to build systems that enable streamlined operations across departments. "Companies have to look at the economics of having their own tools or using 3rd parties. They need to consider time and their USP as major factors in investing in designing their own analytics capabilities", said Alan. The overarching perspective offered by an independent consultant can be harnessed to identify how best to fulfil these needs with using standard and customised software, integrated data capture and analytics capabilities, as well as other more specialised components such as game theory, to create a full analytics ecosystem to be used for streamlined business operations and identifying business growth opportunities.
For more information please contact Zhibek Valevka.