2019 consulting trends in retail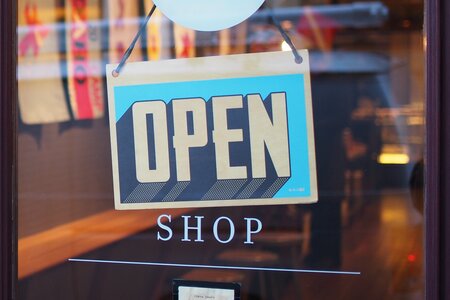 Adam Gates, Head of Odgers Connect, talks to independent consultant Gary Crotaz about the consulting trends playing out across the retail industry
Failed mergers, CVAs, a mixed bag of sales results and a high-street in decline has made up much of the 2019 narrative for the UK's retail industry. It is not all doom and gloom however; Primark announced a half-year surge in operating profits and as ever, Amazon continued to defy every aspect of the so called 'retail apocalypse' by announcing that it will create 2,000 new jobs in the UK and is once again the winner of the Consumer Choice category at the 2019 Retail Week Awards.
Whilst it is difficult to measure the health of such an unpredictable landscape, it is clear that retailers are under significant pressure to remain profitable. Any consulting resource they bring on board must therefore provide immediate benefits to bottom-line profits or improve the medium-term risk profile. It means that engagements are increasingly focusing on areas of organisation redesign, cost reduction, inventory optimisation and store portfolio analysis, as well as tactical optimisation of category planning, pricing and promotions in store and online.
Gary Crotaz is an independent retail consultant and former member of the global Executive Committee at Mothercare. He commenced his consulting career with L.E.K. Consulting LLP and has since worked as an independent consultant in retail, consumer and technology sectors. I caught-up with Gary to discuss the types of consulting support retailers are currently looking for, the business areas that they are trying to optimise and the global trends that are impacting the UK retail industry as a whole.
AI, machine learning and robotics
"The 5 Ps of retail remain fundamentally unchanged – people, product, pricing, placement and promotion – and there will always be a demand to help retailers get this right. However in 2019 there is new interest in leveraging data and AI for short-term benefit, especially around getting more benefit out of existing customer data and driving labour productivity improvements," Gary told me. However, for those retailers tightening their belts, certain programmes are being kicked into the long grass; "projects that are tending to be pushed back for retailers under pressure might include major IT projects, brand development work and longer-term plays such as store of the future and single customer view."
For many of the traditional retail players, traversing a growing landscape of millennial and Gen Z consumers has meant implementing large-scale digital transformation programmes. Competition from grocers, low-cost players and e-commerce heavyweights such as Amazon and EBay, has been driving incumbents to develop complex and pricey end-to-end system upgrades. However, technologies such as AI, machine learning and robotic process automation (RPA) are now coming more to the forefront for senior executives who really want to outmanoeuvre the competition.
"Step one is to get your data fit for the future – clean, connected and in the cloud. Once this is done, then you can better realise the opportunity of intelligent solutions. For example, machine learning and data science are helping retailers to understand and manage overlapping audiences for different propositions, moving on from a less agile 'unique customer persona' approach to CRM," Gary told me. He cites leading consumer brands Sky and Netflix that are taking an audience-centred approach to deliver "hyper-personalisation with a simple underlying framework and proposition, set up and deployed by specialised players such as Loop Horizon".
However, technology transformation is not only centred on the consumer-facing offering. Consulting support is increasingly being drawn to the head office, the shop floor and the warehouse, where retailers are looking at how they can make use of technology to improve productivity and efficiency, as well as to reduce errors. "Tools like Office 365 and Yammer on mobile devices are enabling more agile team collaboration and sharing across multiple sites. Intelligent supply chain and factory of the future approaches are deploying technologies such as RFID and drones in warehouses to track and monitor availability and space. At the same time, augmented reality headsets are enhancing labour productivity, whilst grocers are trialling robots in the supermarket aisles to check and monitor on-shelf availability or to fulfil orders quickly to customers nearby."
The independent consultant proposition
It is an industry moving at pace, with many players still on the back foot when it comes to the innovation race. It means that retailers are looking for insight-led, outcome-oriented support that offers solutions with immediate impact. Such a landscape lends itself to the independent consultant offering, with an increasing number of retailers drawing upon specialist expertise and the area-specific toolkits of highly-experienced professionals that have addressed similar issues with other retailers.
"Larger consulting firms offer value if they can bring direct and relevant experience to the table, but not so much if they deploy a junior team with limited or no sector experience," Gary said. "Retailers today have new problems they need to solve now and pressures on every line in the P&L. They cannot afford to be a training ground for an inexperienced consulting team."
It is a trend that is, in part, being led by narrowing margins driving an even greater focus on cost control; "CFOs are pushing back hard on external consultant spend and demanding that executive leaders lead the change, with small, focused expert teams to support," Gary said.
Global growth areas
Overseas markets present both opportunities and challenges for UK retailers. E-commerce in particular is a growth area with consumers in the Middle East, Russia, China and India rapidly adopting social platforms as part of their shopping habits. From a consulting perspective, it is leading organisations to draw upon expertise in operating model redesign to adapt the brand for local markets, and partnership projects between UK brands and local retailers and e-commerce distributors.
"The dynamics of e-commerce are very different by market and any retailer looking to succeed needs to understand the specific success factors by territory, for example the prevalence of cash on delivery in Russia and the role of marketplaces such as T-mall in China," Gary said. He advises working with local partners; "local knowledge is key and working with experienced franchise partners such as Reliance Retail in India or Alshaya and Al Futtaim in the Middle East can dramatically simplify the process of international growth."
"Cross-border e-commerce is also becoming more attractive to offer new growth opportunities to smaller UK-centric retailers," Gary said, "with partners like Global-e or Borderfree handling product distribution to country and local-market payments for almost every country around the world."
Helping retailers with their global offering is an area of demand for independent consultants, and is something that we are increasingly being called upon to support clients with. Many have years of 'on-the-ground' experience and local knowledge. Critically, they can advise on and implement regional strategies geared around the nuances of local markets and often come equipped with invaluable contacts in both business and government that can make market penetration a far more effective and streamlined operation.
For more information, please contact Adam Gates.