2019 consulting trends in life sciences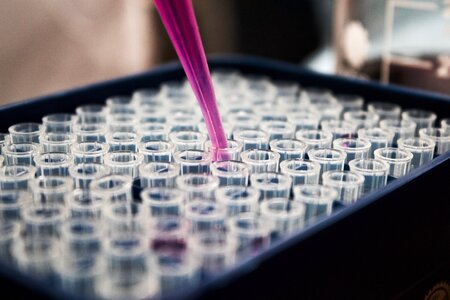 Zhibek Valevka, Associate at Odgers Connect, explores the 2019 life sciences consulting trends following interviews with several of the independent consultants in our network
The life sciences industry encompasses a diverse range of complex products and services. From cell and gene therapy to immuno-oncology to high-throughput diagnostics and innovative drug delivery devices, the market plays host to constant fluctuations of business activity and disruption.
The current market is rife with opportunity; there is continuous development and progression from innovation, medical discoveries and emerging technology. At the same time, organisations are contending with the ongoing challenges of a highly competitive and strictly regulated market, not to mention the disruption of Brexit. To keep up with the pace of change, we're seeing life sciences companies engage in robust planning activity, forecasting and strategy across multiple business areas.
I spoke to several of our independent life sciences consultants about the trends and consulting activity they have seen this year in the human health and pharmaceuticals space.
1. Expansion of drugs and treatments for rarer diseases and precision medicine
With increasing findings of rare (orphan) diseases and the discovery of further subsegments of existing conditions, 'everything is becoming a rare disease'. These added categories of disease are leading to an increase in companies pursuing treatment innovations to address the specific disease pathways and afflictions caused. The first disease-agnostic treatments are beginning to reach the market, as companies look beyond the one-drug/one-disease paradigm. Drug development will increasingly focus on the development of 'precision medicine' drugs using genetic mutations to identify disease pathways and radically change the existing standard of care.
The opportunity to expand the scope of treatments is, however, impacting the supply chain and raising many considerations for regulatory strategy. Production and distribution processes often must be redesigned in order to manage the growing range and complexity of products, and the accelerated development timelines for drugs that are associated with precision medicine. Alongside supply chain, there is also change to the value chain with a growing demand for project leaders to build commercialisation strategies to get the new products or services to reach patients.
As a result of this market expansion, organisations are increasingly looking for help around landscape analysis and forecasting, pricing strategy and demonstrating value creation. Due to the nature of rare diseases, treatments can have exceptionally high margins and it is seen as an attractive market as a result. With the orphan drug market predicted to double to $209 billion in 2022 from $102 billion in 2015, we can expect an ongoing demand for independent consulting support.
2. Big data and new technologies
Companies have allocated substantial budgets to carry out large projects in data and technology development, complemented by hiring senior data leaders to oversee the activity. Many companies are engaging in large scale data-led projects, but the exploration of AI and other nascent technologies can be risky, and the results don't always provide attractive returns on investment. Much of the development in this area has been around smaller specialist tech companies that partner with larger organisations to harness big data in clinical trials designed to collect more detailed and informative data.
Data is driving key projects in the health sector with significant changes in how life sciences companies collect and use information. The introduction of wearables, tablets and other portable devices has broadened the scope of data acquisition. For example, patients are being given smart watches in clinical trials for data capture and analysis. Research and development (R&D) activity is now focused on collecting, amalgamating and analysing this 'real world data' (RWD), and combining it with data derived from electronic medical records. As a result, there is an ongoing need for specialist skills that can design large-scale trials that incorporate big data, as well as R&D expertise around using data to accelerate drug development.
Partnering and collaborating with various stakeholders, including academics and patient advocacy groups, is leading to an era of 'open innovation'. However, sharing such data is highly sensitive and comes with associated risks. With attention around cyber security at an all time high, there is an abundance of IT project management and data security demand for consultants with this expertise.
3. MedComms and external engagement
Medical communication is changing and the method of how to engage with patients is being reinvented for the new world. Companies are now shifting their messaging to pursue an agenda of increased transparency in order to build deep and lasting customer relationships. The rise of precision medicines is also challenging the status quo, with patients demanding more and earlier access to medications and looking to engage not only with companies following the launch of products, but during the clinical trials process. This impacts who, what and how a life sciences company communicates to its end customers.
A key trend is developing around pharmaceutical companies focusing on their social media strategies, using the likes of LinkedIn, Twitter and forum groups to engage with external stakeholders including physicians and patients. There are different approaches around how to engage externally through social platforms, and life sciences companies are looking for help with social media strategy, company/brand positioning and external engagement across the whole range of stakeholders.
Consulting engagements in the life sciences industry now often incorporate a heavy medical affairs and medical communications aspect to identify and engage with interested external stakeholders, particularly patient advocacy groups. Companies are also looking for support in using social media for clinical trial recruitment, as well as building online communities for physicians to collaborate on.
4. Demonstrating value and commercialisation
A major activity for companies in the life sciences space is looking at price and value propositions. Commonly described as 'beyond the pill', pharmaceutical companies are adding wrap-around products and services that justify the cost, so you are not just buying a pill. It is about how to bring a product to market in conjunction with offering a supplementary service or add-ons. The alternative also offered is a value-added partnership with some form of societal co-founder, whether that be a university or a hospital network. For example, French regulators now assess performance beyond a drug's clinical trial endpoints and consider whether a given drug represents an improvement in medical services or whether it is cheaper than similar existing drugs, highlighting the importance of an integrated value proposition.
This sort of work requires a value creation team, with organisations calling on specialist independent consultants to evaluate, provide insight on, and even build different programmes. It will be common for independent professionals to run pilot programmes in four or five different countries.
5. Partnering and business model innovation
New business models are becoming standard operating practice; pharmaceutical companies are seeking to refresh their pipelines and innovate their approaches to R&D. Traditional M&A models are being replaced by collaborations across a much broader network of stakeholders, from joint ventures with biotechnology companies, to multi-way partnerships with companion diagnostics providers, medical technology, governments, payors and providers.
Working with partner organisations, such as patient groups, is growing in sophistication. Patient groups, including charities, play a crucial role in informing and supporting patients, as well as safeguarding the rights of patients and their carers. These partnerships may involve sponsorship of events, unrestricted grants and support for training to develop advocacy and campaigning capabilities. Life sciences companies are increasingly drawing upon the support of independent consultants who can help them to successfully partner with these organisations. As these groups are so closely associated with those directly affected by medical conditions, projects will often involve highly sensitive relationship management, as well as remaining within the legal, regulatory and compliance aspects of such an association.
For more information, please contact Zhibek Valevka.