Lead Provider of Top-end Professional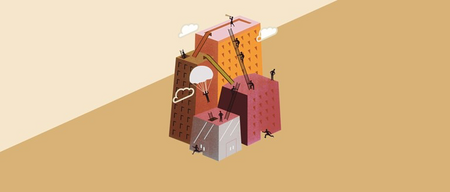 Independent professionals using "gig" work to fund new start-ups as new global business services boom from London
Odgers Connect, a division of global executive search firm Odgers Berndtson which provides independent management consultants to public sector and corporate clients, is calling on the government to resist calls to put their taxes on a par with employees and instead focus on their contribution to an entrepreneurial, global economy.
A significant proportion of professionals working independently at the top of the so-called gig economy do so to fund new start-ups or their own business interests, Chris Preston, managing partner of Odgers Connect said, urging the government to consider nurturing, rather than deterring, entrepreneurs in the professional sector.
"When it comes to independent management consultants, working at the top end of the professional gig economy, we see many younger people in their thirties and forties seeking greater control of their working lives, who work independently to fund start up companies or get off the ground with other business interests" Mr Preston said. "Meantime government, public sector and private companies are all making increasing use of these independent professionals because they offer affordable, flexible and high-quality support."
"We believe it would be doubly wrong to tax independent professionals in the same way as employees," Mr Preston said. "firstly, because they don't receive the same benefits, continuous employment or job security and secondly, because they support existing organisations often whilst simultaneously building new businesses."
Amid concern over the impact of Brexit, Mr Preston said the government should also consider the importance of London's current role as a lead hub for business and professional services. In the past, this has benefitted from many multinational and non-UK national companies having listed and based their group or European headquarters here. More recently however activity in services has been slowing.
"Our clients include many multinational companies looking for professional support on projects around the world and independent consultants living across Europe also come to us to place them on international projects with larger clients," Mr Preston added. Any move to dampen this global activity in professional services could damage the UK's lead in a critical sector at the very time, with Brexit looming, when we need it most."
Odgers Berndtson itself reflects the UK's success to date in becoming a global centre for professional services talent. The firm has 56 offices in 28 countries around the world, of which London is the biggest. Meantime the bulk of the firm's revenue comes from organisations with most of their operations outside the UK.